Celebrate the Sea 2018 – Festival Manado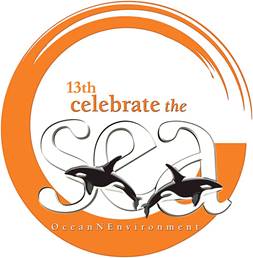 Shoot-Out Competition 2018
The Richest Shoot-Out of the Year – USD 35,000 cash & holiday prizes
Ocean Geographic is pleased to announce the 13th Celebrate the Sea Festival in Manado, North Sulawesi from 31 March to 4 April 2018. Previously staged in association with the World Festival of Underwater Pictures, (Le Festival Mondial de l'Image Sous-Marine – Marseille) from 2002 to 2013, Celebrate the Sea was known as one of the most significant underwater photographic events in the world outside Europe. The 2018 festival in Manado will take place in conjunction with the 5th annual 'Ocean Geographic Pictures of the Year' competition.
The festival will open on 31 March 2018 with a full-day keynote conference by a panel of international speakers, together with an opening ceremony hosted by the provincial government of North Sulawesi. Past presenters at Celebrate the Sea include some of the world's most prominent luminaries in underwater imaging and science, including: Stan Waterman, David Doubilet, Jennifer Hayes, Ron & Valerie Taylor, Dr Sylvia Earle, Dr Phil Nyutten, Howard and Michele Hall, Peter Scoones, Dr Gerry Allen, Emory Kristof, Michael AW, Dr Carden Wallace, Dr Lindsay Porter, Howard Shaw, Neville Coleman, Leandro Blanco and Dr Mark Erdmann to name just a few. Without doubt, the luminaries for 2018 will be equally impressive.
The principal highlight of the 2018 festival is the international underwater shoot-out competition. With cash and holiday prize monies value at around USD 35,000 spread over five categories, it may be the most lucrative shoot-out competition in the world. The overall winner will be named 'Master of the Competition' with a cash bounty of IDR 66 million (about USD 5,000). Prizes are funded by the provincial government of Manado and supporting resorts of the North Sulawesi Watersports Association.
Competition participants can submit entries into the five categories taken on a maximum of 10 qualifying dives in their chosen supporting resort from 1-3 April. Cameras must be set to the correct Manado time and date before diving commences. Only material from up to 10 dives can be submitted to the competition. Participants can arrive earlier, or undertake more than 10 dives between 1-3 April, to be arranged directly with their chosen resort.
The mission of the 13th Celebrate the Sea Festival is TO USE THE POWER OF PICTURES TO INSPIRE CONSERVATION AND PROTECTION OF THE OCEAN ENVIRONMENT. The 2018 festival will be used as a platform to call for the ban of shark fins in restaurants, and to work towards eliminating single-use plastic in North Sulawesi. The provincial government supports these initiatives. The festival in Manado will celebrate the splendour and richness of the marine bio-diversity of Bunaken National Marine Park, Bangka Island and the Lembeh Strait, with the underlying objective being to spotlight threats from climate change and pollution.
Highlights of the festival weekend will also include the screening of finalists of the 5th 'OG Pictures of the Year' competition and a children's art competition. The awards ceremony for Celebrate the Sea 2018 will be on 7 April in Singapore.
Key Speakers

---
Shoot-Out Competition 2018
The Richest Shoot-Out of the Year – USD 35,000 cash & holiday prizes
OG Pictures of the Year
Celebrate the Sea Festival Shoot-Out
Celebrate the Sea Festival: 31 March – 4 April 2018: Manado
Participating Resorts CTS Packages: 30 March – 4 April 2018
Shoot-Out Photography 10 Dives: 1 – 3 April 2018
Shoot-Out Entry Submission: 1 – 4 April 2018
Results and Award Ceremony: 7 April 2018: Singapore
10 REASONS TO COMPETE
Entries for the shoot-out will be donated to schools in Manado for education and to encourage marine conservation of coral reefs in North Sulawesi (non-commercial use).
Winning images will be used to encourage the authorities in North Sulawesi to engage in the preservation of coral reefs, and to pursue the significant reduction of single-use plastic.
 Opportunity to be published on the front cover of Ocean Geographic Magazine.
 Opportunity to be featured in the award-winning 'Nautilus Window Portfolio' of Ocean Geographic Magazine.
Opportunity to be named 'Master of the Competition' and win 66 million Rupiah cash (about USD 5,000).
Winning entries will be used in posters and slide shows for the 'No More Plastic' campaign in Manado.
Winners will be recognised as Ocean Geographic Emerging Photographers.
Entries will be used for the climate change index for North Sulawesi.
USD $1,500 funding will be provided to participate as a supporting photographer for the Elysium: Heart of the Coral Triangle expedition.
Over USD 35,000 in cash and holiday prizes to be won in total.
Categories
Small Exotic Animals : Compact Cameras : Seascapes : Portraits
*10 pictures per submission per competitor
Celebrate the Sea in 80 sec (video)
*one video per entry per competitor
Grand Prize – "Master of the Competition"
* An upgrade can be purchased for USD $35 to enter 8 additional pictures or 1 additional video.
Prizes supported by Provincial Government of North Sulawesi & Supporting Resorts
---
Siladen Resort & Spa Packages
Double occupancy: €1,338 pp. Garden View Villa – upgrade Beach View Villa – €225 pp. Luxury Villa €350 pp.
Single occupancy: €1,800 – upgrade Beach View Villa – €225 pp. Luxury Villa €475 pp.
Nitrox €60 pp.
Free transfers to/ from airport for Silk Air flights. Free transfers to and from host hotel on 31 March and 4 April 2018. Mineral water, welcome drink & fresh towel. Free Wi-Fi.
Already include
10 competition dives.
Five nights full-board accommodation with three meals, free-flow drinking water, snacks, tea and coffee.
Please note that competition submissions will only be accepted from maximum 10 dives taken at a participating resort between 09:00 1 April and 23:00 3 April. Competitor cameras must have their internal clocks set to Manado time before commencing the competition dives. Please see full terms and conditions here.
---
AN OCEAN GEOGRAPHIC EVENT