Lisa Collins Underwater Photography Workshops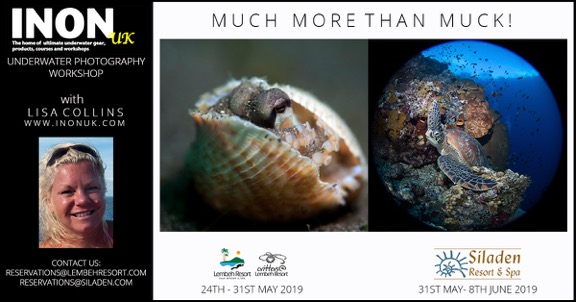 31st May to 8th of June 2019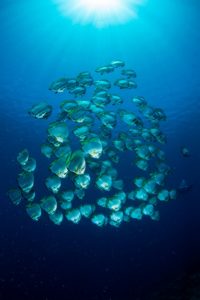 Lisa Collins is going to be with us again, this time for a combined workshop with Lembeh Resort, in the famous Lembeh straights. Lisa is offering a combo trip with 7 nights at Lembeh and 8 nights at Siladen.
At Lembeh, Lisa will be focusing more on close up and macro fish portraiture, where the dive sites and marine life lend themselves perfectly for these techniques. At Siladen, located in the stunningly beautiful Bunaken Marine Park, famous for it's amazing visibility and incredible walls full of corals and marine life, Lisa will be focusing more on wide angle and close focus wide angle, with a little macro thrown in for good measure.
This combo workshop is a perfect way to hone your complete underwater photography skills at two of the best resorts in Indonesia.
Lisa has run workshops around the world for many years, but chooses Indonesia again and again for it's photographic opportunities, climate, sea conditions, friendliness and helpfulness of people and comfort of resorts.
Lisa is an award winning underwater photographic journalist who is a regular major feature writer for many dive publications.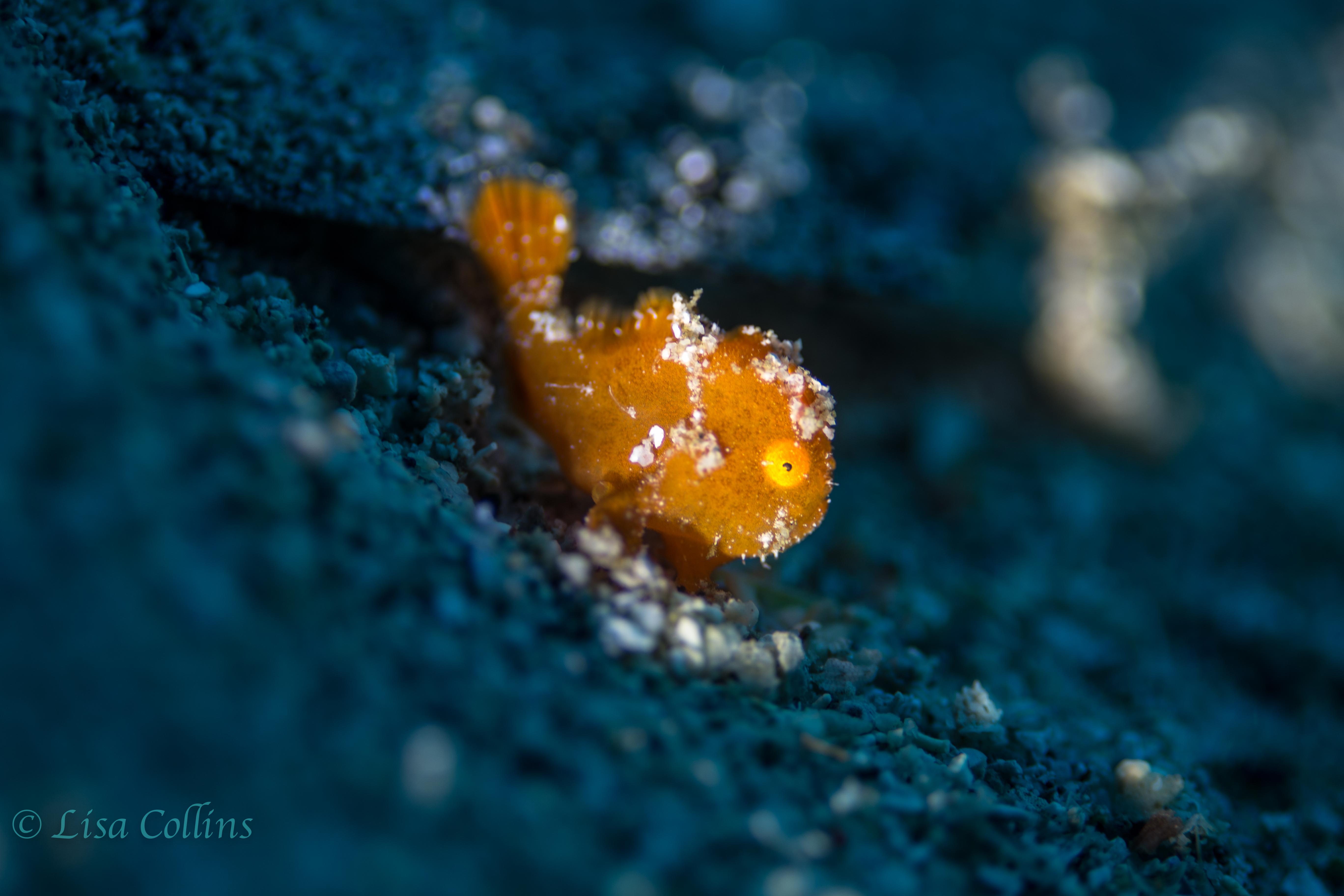 "Siladen Resort and Spa was the perfect place to run the workshop, offering a luxury unrivalled by most other underwater photography workshop. In the middle of Bunaken National Marine Park, the location of Siladen couldn't have been better to access the incredibly beautiful, healthy reefs and stunning walls teeming with marine life as well as muck diving full of weird and wonderful critters."
-Lisa Collins 
Specifically designed for advanced beginners to advanced intermediate underwater photographers, the workshop was very successful and thoroughly enjoyed by all.
The dates for the upcoming Lisa Collins Underwater Photography Workshops are as follows:

-Lembeh Resort from 24th to 31st may 2019,
-Siladen Resort & Spa from 31st May to 8th of June 2019
If you are interested in joining us for either of the dates, or would like some more information regarding these workshops or other upcoming events, contact us at: [email protected]