The Bunaken Marine Park: The best dives
Sat at the very heart of the coral triangle, the Bunaken Marine National Park (BNMP) covers roughly 890 square kilometres — 3% of which is terrestrial, including the islands of Siladen, Bunaken, Manado Tua, Mantehage, and Nain.
More than 390 species of reef building coral, thousands of species of reef fish, and countless species of invertebrates, call Bunaken Marine Park home. The extraordinarily high levels of marine bio-diversity found within the park, combined with rising levels of eco-tourism, mean than Bunaken Marine Park is considered one of the world's premier tropical water scuba diving destinations.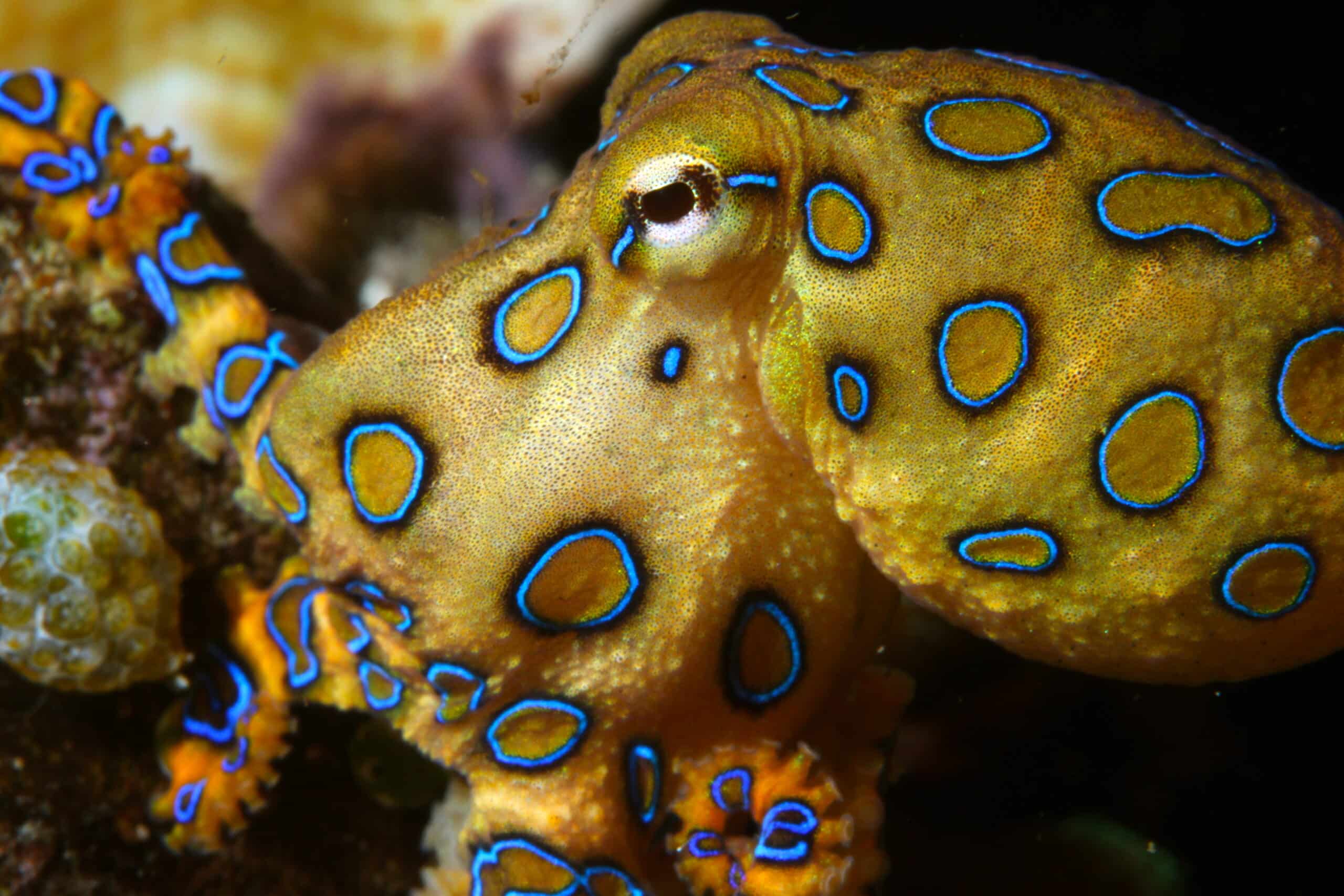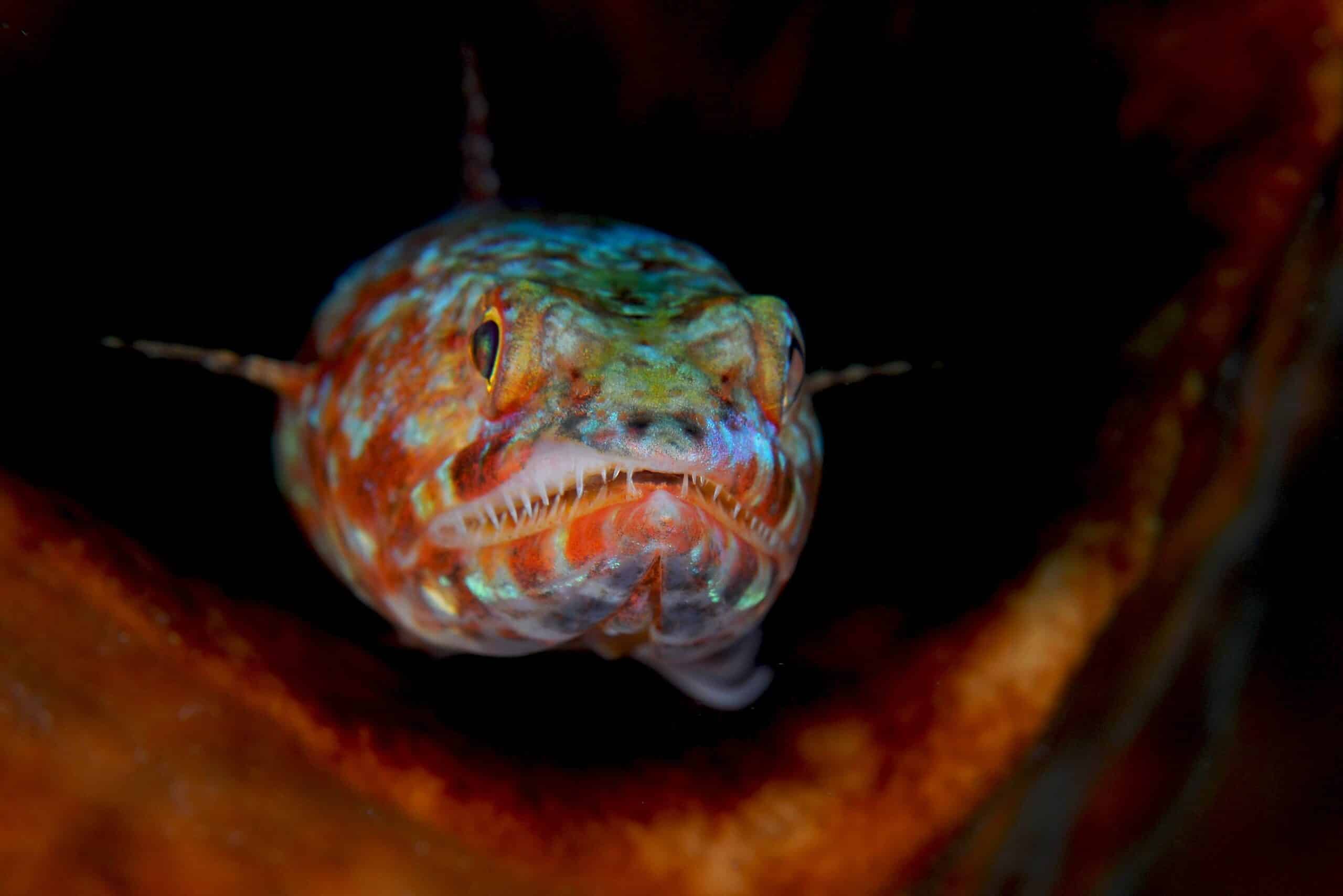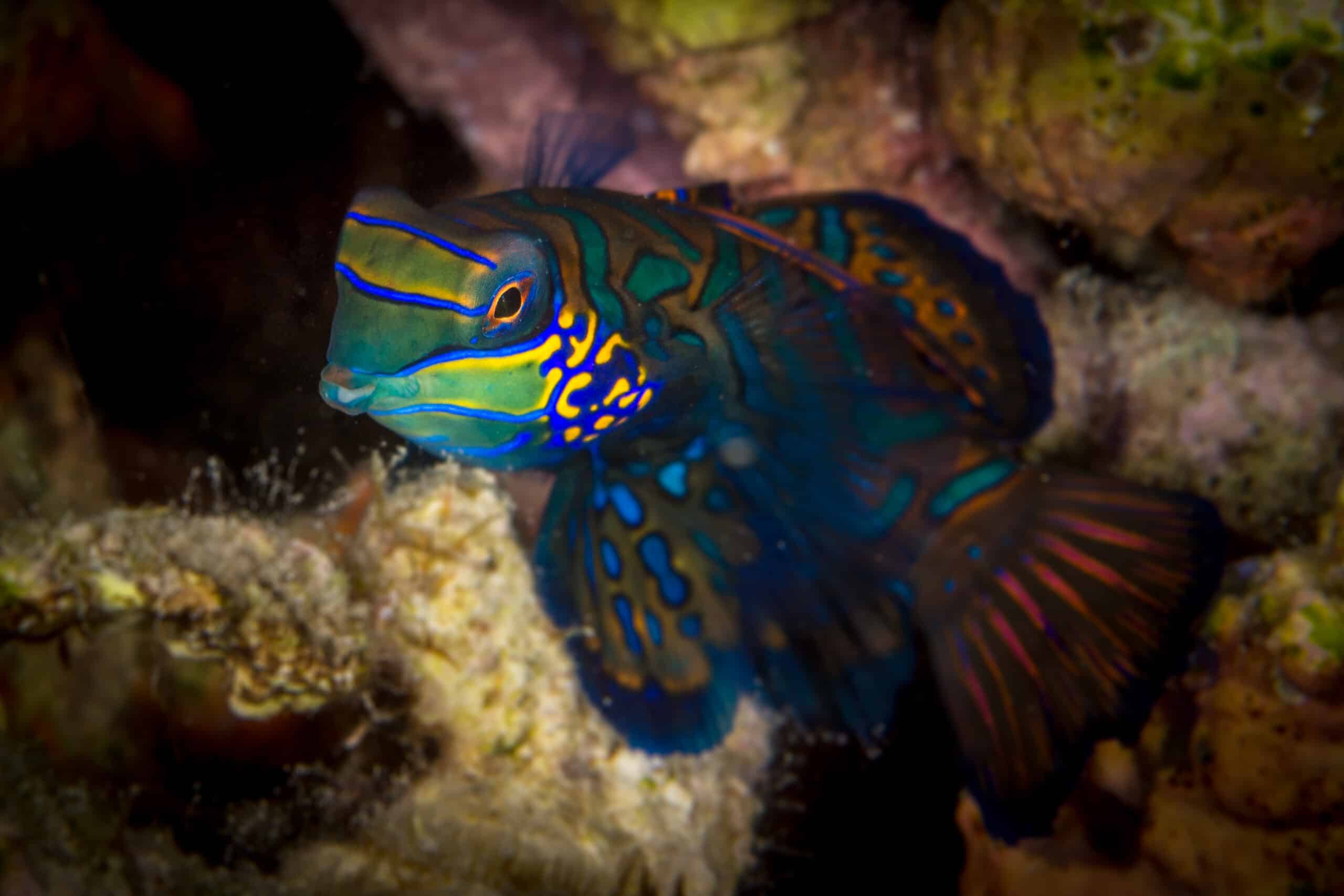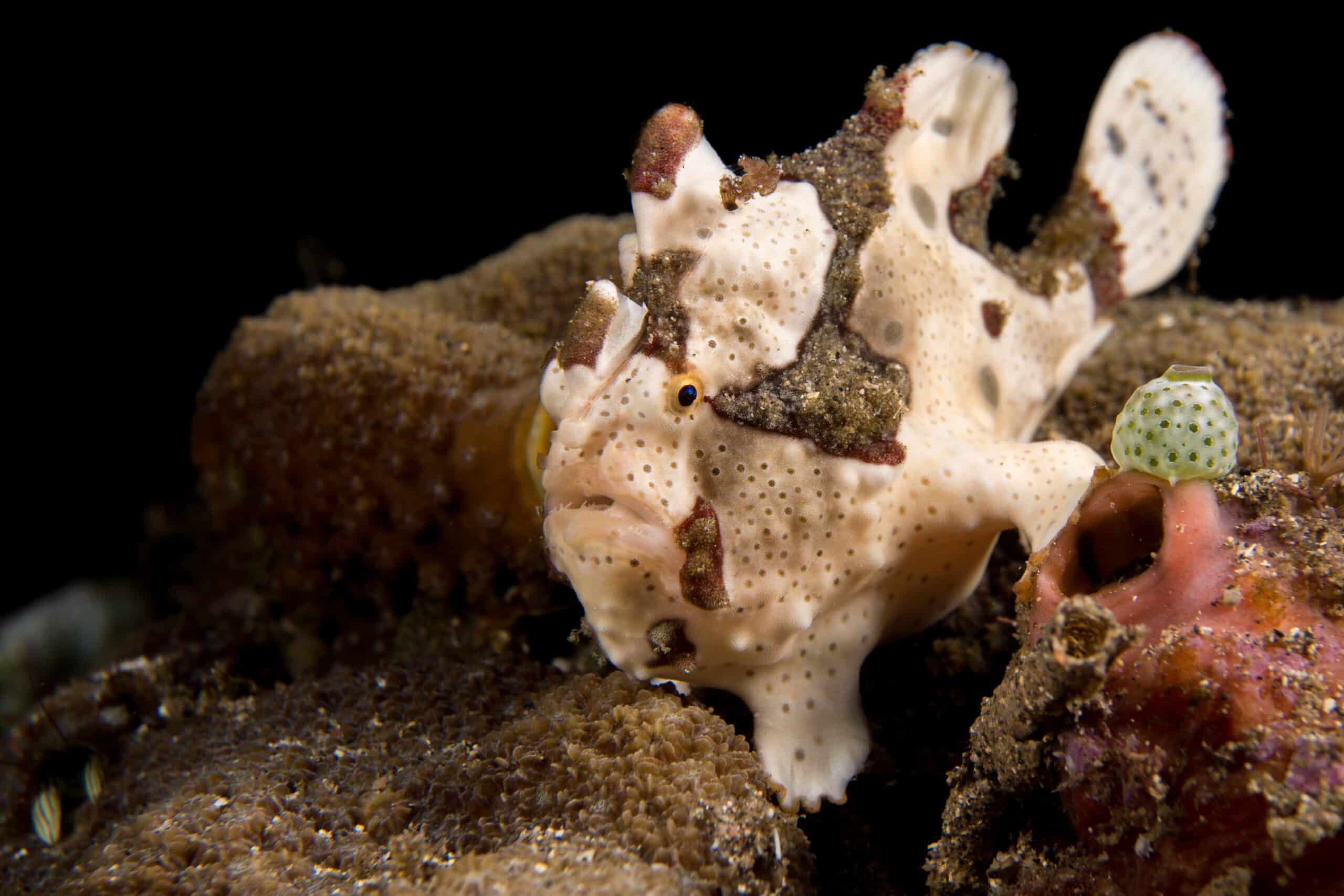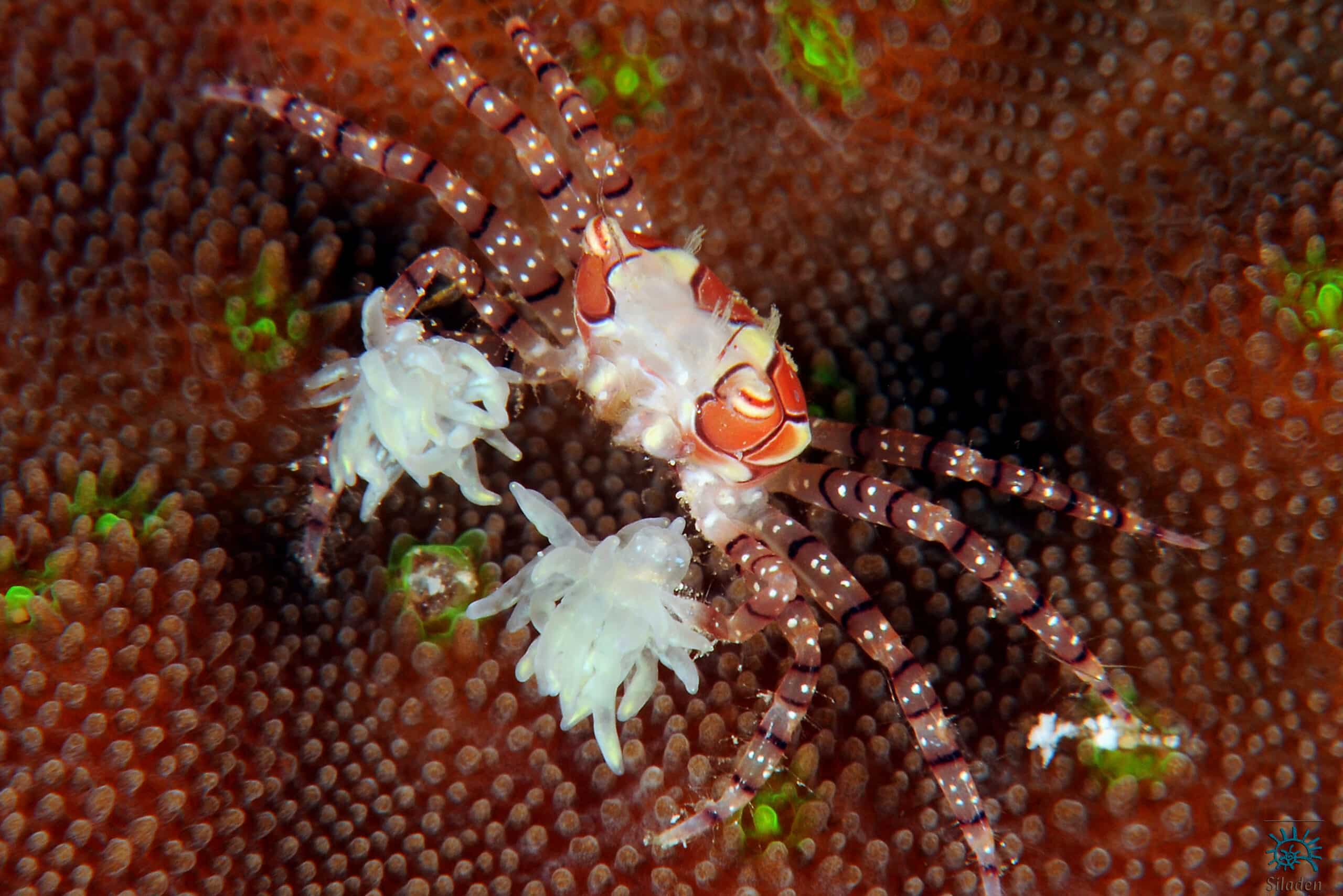 Types of Diving Available
Bunaken Marine Park offers divers several distinctive styles of diving, and with over 50 dives sites within close proximity to Siladen Resort & Spa, you will never get bored diving here. The ocean bed in Bunaken Marine Park is extremely deep and the only shallow points are close to the shore line. There are very shallow coral reefs surrounding all five islands within the park — beyond the shallow reef, the seabed drops away very quickly, forming the walls that Bunaken is famed for. Many of these walls are vertical with huge caverns and overhangs, however some are more gentle slopes that allow more reef building corals to form.
On the North Sulawesi mainland, the seabed drops away much faster, and the seabed is mostly made up of mud or white sand. Due to the number of rivers flowing into the ocean, there are not many areas with spectacular reefs, however the harsh living conditions have allowed stranger things to flourish. It is here, on the mainland, that we can visit black sand sites for muck diving — looking for bizarre critters that have evolved unique survival methods. We also visit some of the white sand sites, which offer some beautiful coral reefs, but without the walls. There is also a fairly intact (entirely sponge encrusted) wreck  within easy access of the resort.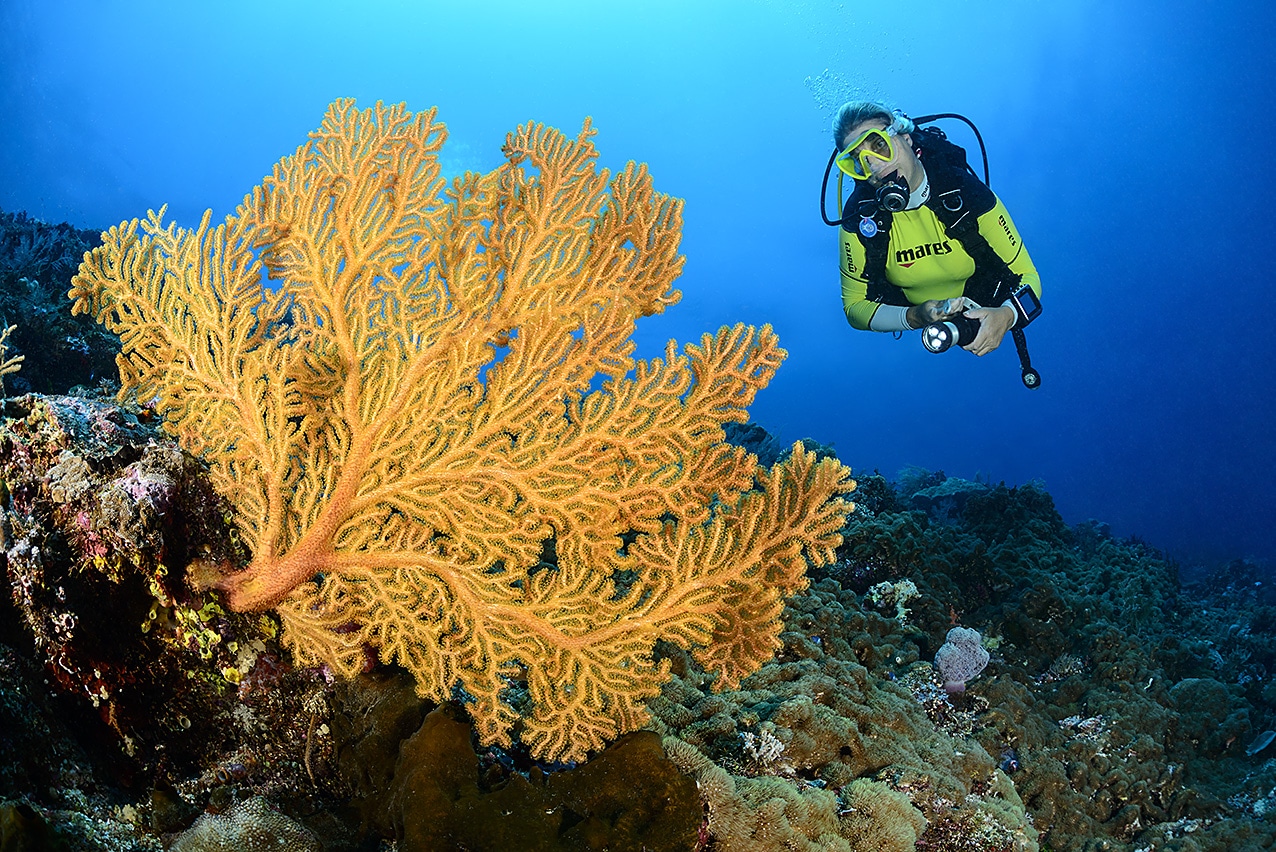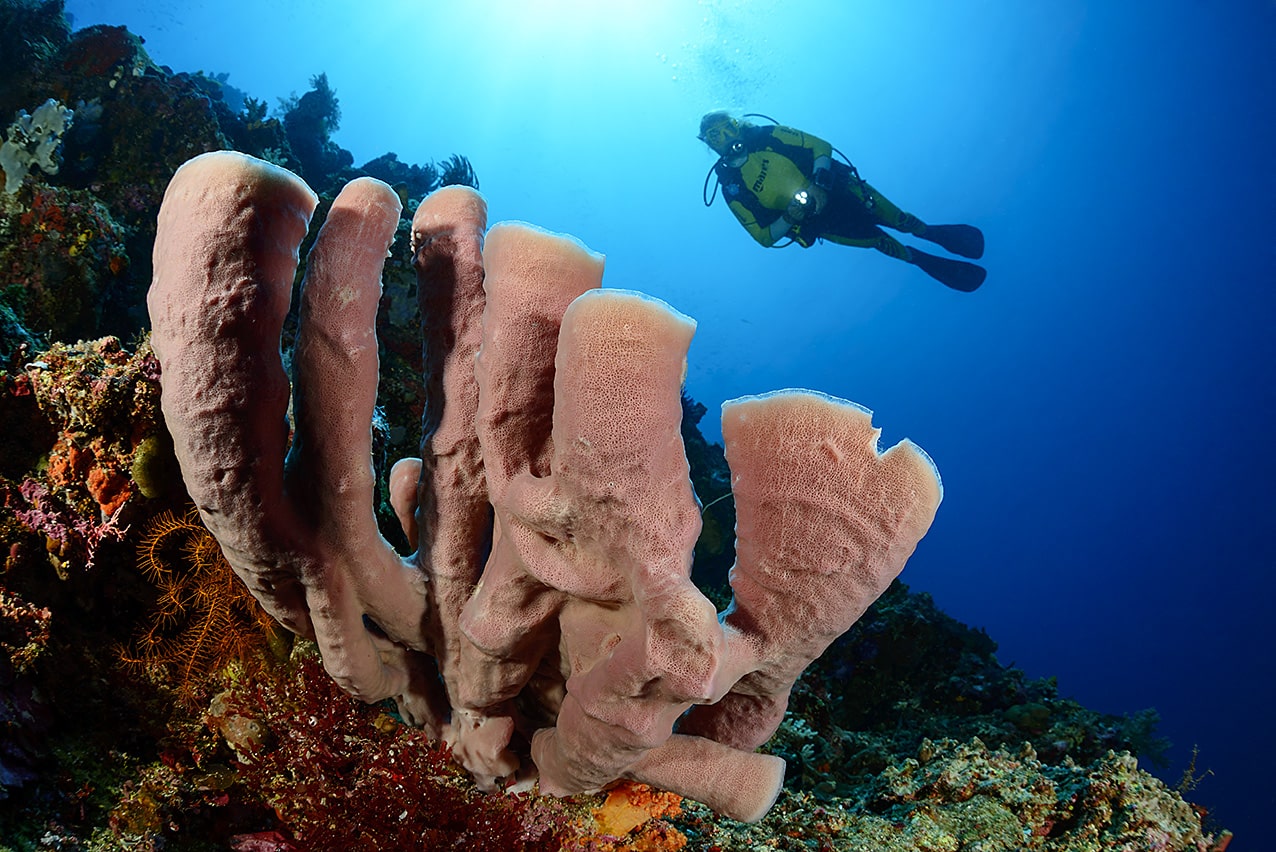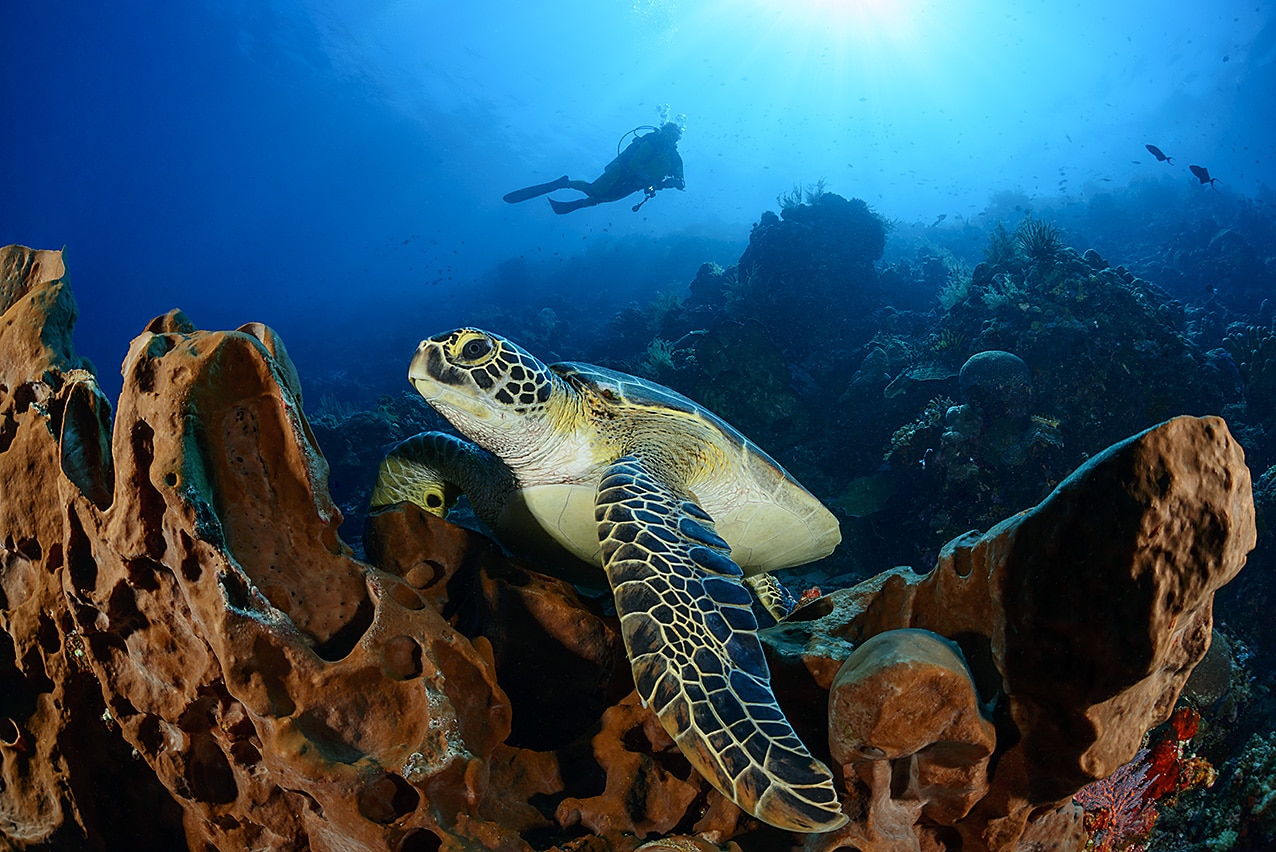 What to Expect
Bunaken Marine Park is most famed for its dramatic walls and its rich variety of life — in particular, its macro life. Every site has a plethora of critters dwelling in every nook and cranny you look in. Popular regulars include pygmy seahorses, ornate ghost pipefish, hairy squat lobsters, and blue ringed octopus.
Although not well known for larger species, the open waters are home to a number of pelagic species that often make an appearance during dives, such as napoleon wrasse, tuna, and giant trevally. Both white tip and black tip reef sharks are resident on many dive sites, and white spotted eagle rays often make an appearance.
Another thing Bunaken Marine Park is famous for, is its healthy turtle population. Bunaken Island, in particular, has many turtles living here year round — it is not uncommon to see more than ten on a single dive. The most common species are green and hawksbill, however, loggerhead, olive ridley, and leatherback, can all be found living in the park.
Check out our gallery for more photos of the most common residents.
Diving Conditions
Bunaken Marine Park boasts stunning visibility for most of the year. On the walls, the average visibility is around 30m, whilst on a good day it can easily exceed 40m. We consider anything below 20m as low visibility, although it rarely stays below this for an extended period of time. On the mainland, visibility is usually a little lower than on the walls. The year-round average (depending upon the site) is around 20m. Tidal excursions and weather can have much greater effects on the mainland visibility than the walls, so when planning these dives we need to take these into account.
Like much of Indonesia, Bunaken Marine Park can be subject to strong currents. To prevent diving in overly strong currents, we conduct current checks at the beginning of every dive. Still, the currents can change very quickly, so to reduce diver stress we practice drift diving procedures for every dive — regardless if a current is present or not. All of our guides carry SMB's to deploy after the dive, and the boat will meet the divers for pick up. The year average water temperature is 28º C, so a 3mm full length suit should be adequate for most divers. As this is a National Park, gloves and knives are forbidden.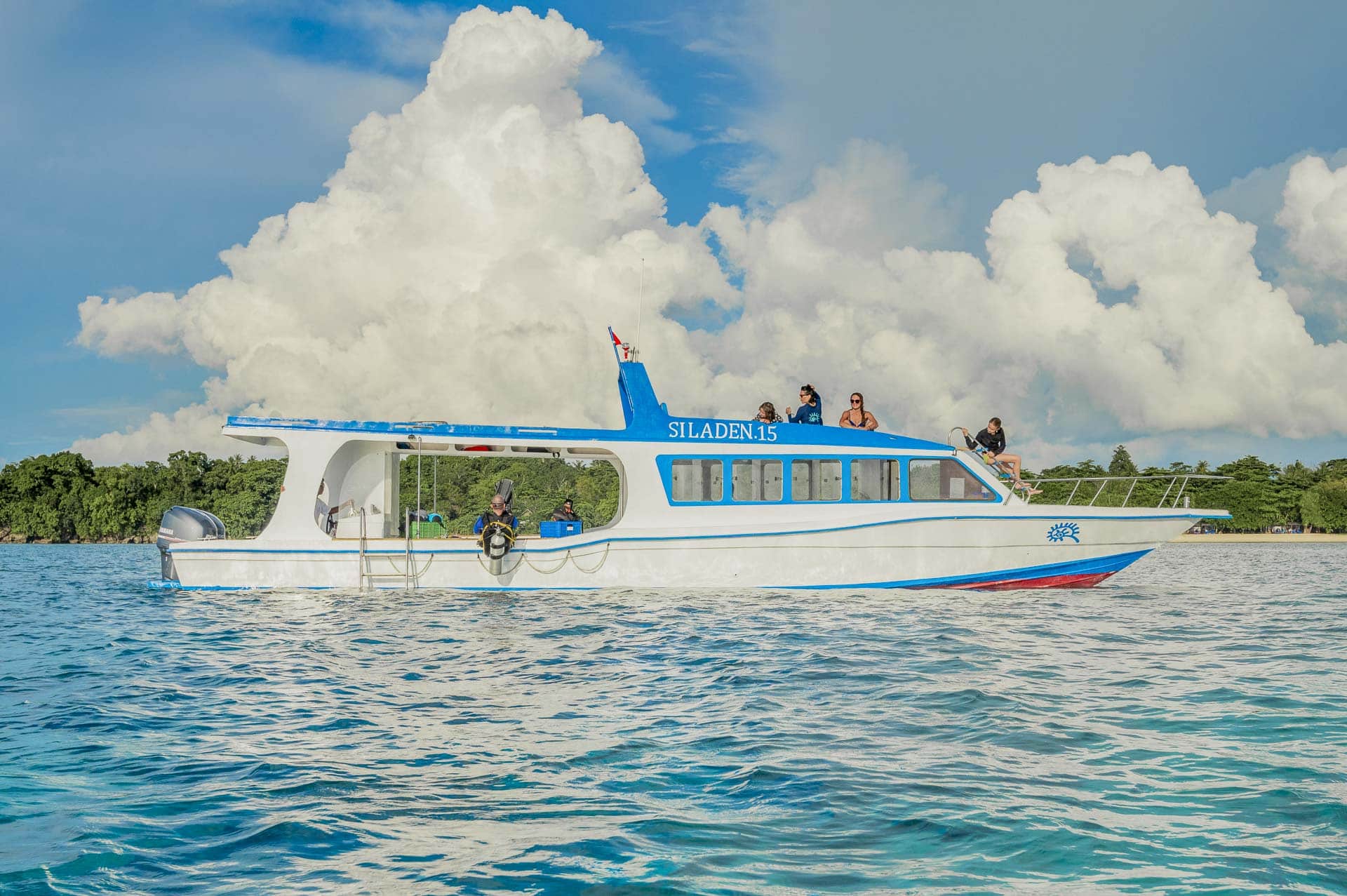 Boat Excursions
All dives are conducted via boat — the unpredictable and often strong currents make shore diving impossible to conduct safely.
We schedule two tank dives in the morning and a single tank in the afternoon. Dusk and night dives are available daily upon request. With only four divers per guide (4/1), you can enjoy exploring the dive site in a small group, although private guides are available upon request.
Upon arrival at any dive site, you will be given a site-specific briefing explaining the site's topography and what you may expect to see, followed by important safety information. Dive time is maximum 70 minutes unless stated otherwise.
Diving Center Rates
All prices are charged in Rupiah and include 21% service and government taxes. The Resort reserves the right to change its price lists at any time without prior notice.
Nitrox is available at a supplement.
PADI Courses and dives booked are non refundable and non transferable.
Diving Rates
Diving packages can be booked upon arrival at the Resort. Unused dives are non refundable and cannot be transferred to other guests.
Dives
Air Price in Euro x dive
Nitrox Price in Euro x dive
1-12 dives
49
55
13-25 dives
46
52
26 dives & over
45
51
Onsite upgrade fee from Air to Nitrox Dive Package
6
Payments made directly at the resort will be processed in Indonesian Rupiah (IDR), according to the daily exchange rate provided by our bank.
PADI Courses
We offer a full range of PADI Courses taught in English, German, Italian and Spanish. We encourage you to book your course at the time of reservation.
PADI course
Description
Price in Rp.
Bubblemaker (pool)
1 pool session, full gear
included
1,000,000
Skin Diver
Full snorkel gear, theory, 1 pool session, 1 snorkelling session in Siladen House Reef, PADI certification
1,400,000
Scubareview
Theory, 1 pool session,
1 ocean dive.
1,500,000
Discover Scubadiving
Full gear, Basic theory,
1 pool session,
1 ocean dive with instructor
2,000,000
Additional boat dives Discover Scubadiving
Full gear,
One ocean dive with instructor
1,200,000
Scubadiver
Full gear, 3 Pool Sessions,
2 ocean dives
5,900,000
Open Water Diver
Full gear, 5 Pool Sessions,
4 ocean divesIf you want to spend less time in the classroom and have more fun diving with us, consider signing up for eLearning (click below) and get 2 extra dives free of charge.


8,500,000
INON Photo Course – Level 1
Theory, Camera, 2 Ocean Dives
4,400,000
Adventure Diver
Theory, 1 Adventure Dive
1,700,000
Advanced Open Water
Theory, Certification, 5 Adventure DivesIf you want to spend less time in the classroom and have more fun diving with us, consider signing up for eLearning (click below) and get 2 extra dives free of charge.


6,900,000
EFR
CFR & first aid sessions, certificate.
2,200,000
Rescue Diver
Theory, Certification, 5 Sessions, scenario
7,900,000
Divemaster
Crew Pack, certification, manual & dives
15,000,000
Speciality
Drift, Nitrox, PBB, AWARE
(Nitrox course includes 2 FOC
upgrades from Air)Night,
Digital UW Photographer.
(DUP includes rental camera)Deep
From
2,700,000
to
5,000,000
Side-Mount
1 Pool Session, 3 ocean dives
5,200,000
Equipment Rental
We offer a full range of diving equipment for rental. Kindly contact our diving center manager upon arrival.
Item
Rental Price in Rupiah
Complete Snorkel set
100,000
Mask & snorkel
50,000 / 80,000
Fins / + Boots
50,000 / 80,000
BCD
120,000
Regulator
120,000
3/5mm Wetsuit
110,000
Dive computer
130,000
Torch
100,000
Full set (incl. computer) 1 day
440,000
Full set (excl. computer) 1 day
400,000
Ultraviolet Light Torch
200,000
DIVE SYSTEMS Wing Deluxe BCD
200,000
RATIO Deluxe Dive Computer
200,000
Full Set including Deluxe Wing +
Deluxe Dive Computer
590,000