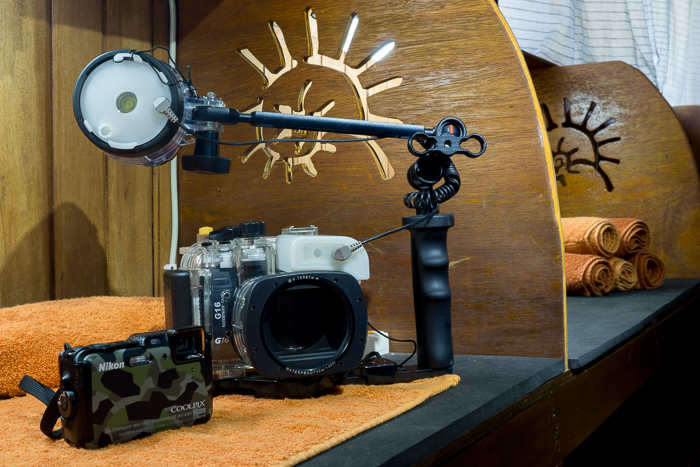 Underwater photography is becoming an ever increasingly popular pastime. Good quality camera equipment and underwater housings are becoming cheaper, more advanced and yet in many respects, easier to use. Many guests bring their own photography equipment so they can capture the amazing creatures that live on the famous wall dives of Bunaken Marine Park, and crazy critters that can be spotted while muck diving on the North Sulawesi shoreline, where as others arrive and regret not bringing a camera with them. Sometimes people feel the extra bulk and weight of carrying a full underwater camera system is not worth the effort and extra costs, but they would still like a way to show off some of the worlds best wall diving to their friends and family back at home. Now you don't need your own underwater camera equipment to be able to take some amazing pictures, you can now rent one from the Siladen Resort & Spa dive centre.
We now have two cameras systems available for rent, one suitable for diving, and one for snorkelers, as well as strobes for additional lighting.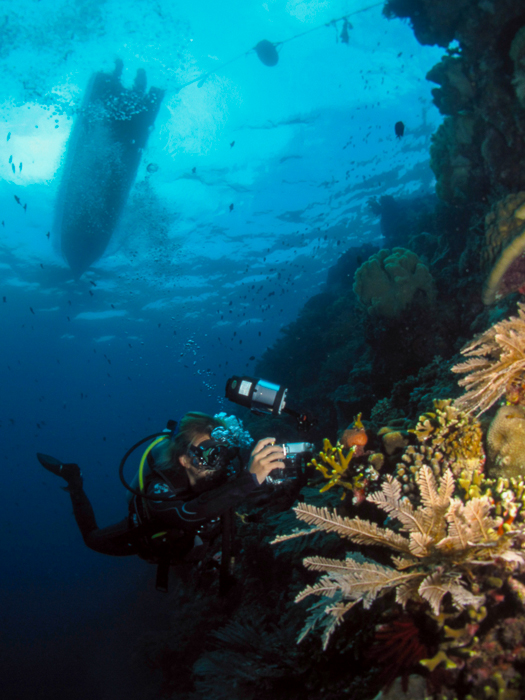 Diving
The Canon G16 is the newest member of the famous Canon Powershot G-series, boasting a larger resolution than its predecessor, the G15, and a 50% increase in autofocus speed. Using the Canon underwater housing you have full manual capacities, as well as having a few different automatic functions, as well as manual and automatic white balance.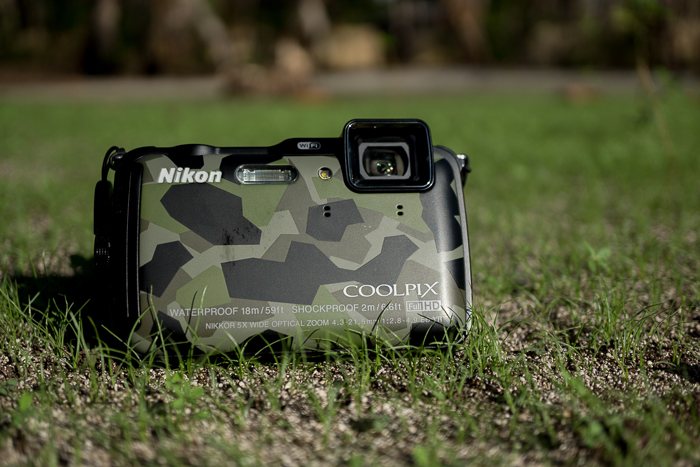 Snorkeling
While a full manual camera may be great the diving types, the weight and bulk may be a little distracting for those who sticking to the surface. The Nikon Coolpix AW120 is a great camera for snorkelers. It is a pocket size point and shoot that doesn't need an underwater housing to stay dry. If you like to free dive a little then you don't need to worry about the pressure either, as the 16 –megapixel Coolpix can go as deep as 18 metres. The automatic settings are easy to switch between, and it can make movies in full HD.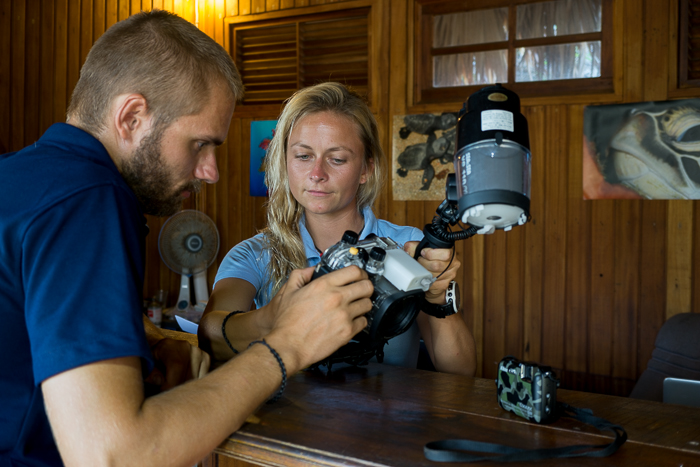 Lighting
If you enjoy shooting manual photos underwater, you will know that the suns reach does not always go exactly where you want it to. That is why we are now offering the Sea & Sea YS-110a to rent. Used by amateur and professional underwater photographers, this unit is fairly small, reliable, recharges quickly, and is powerful.
All units are available separately, or the Canon G16 and YS-110a are available as a package, so next time you visit us, you can take some souvenirs home with you. If you are new to the world of underwater photography, or are looking for some tips to improve your photography, our team can offer some tips to set you in the right direction.