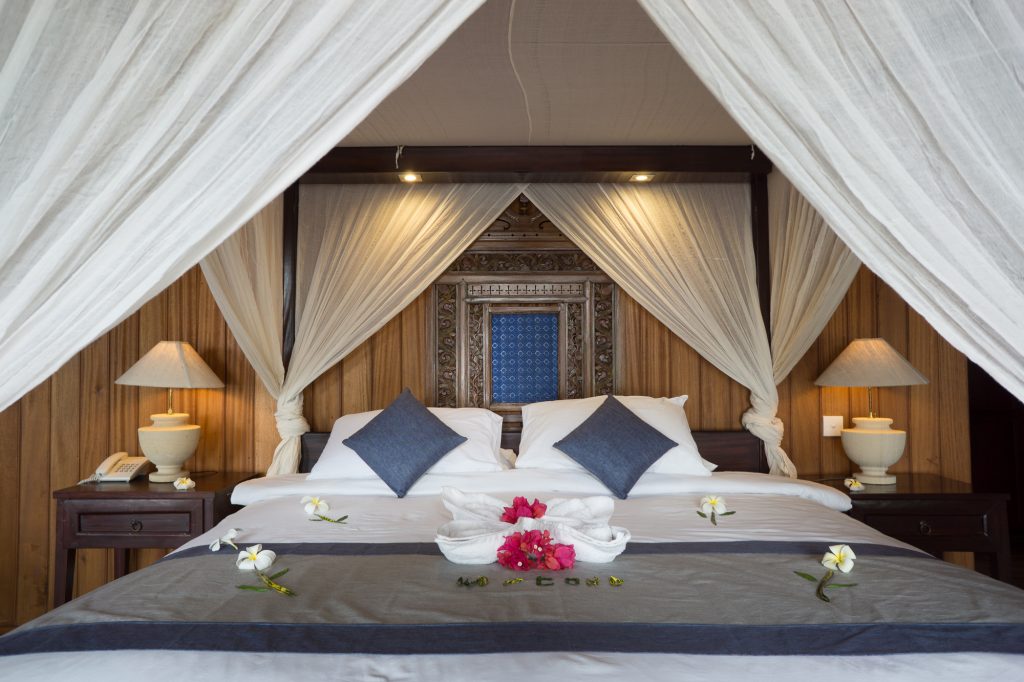 As always we have been working hard to not only add facilities that we provide to guests, but also update and improve upon the existing facilities. Due to exposure to the elements, things naturally wear out over time, so we must always stay one step ahead of Mother Nature to provide you with the highest level of comfort and the best night's sleep possible.
Around two months ago, we opened to doors of our newest Beach Villa, Asoka. This new villa is built to the same dimensions, and offers the same amenities as all the existing beach villas. One big difference, however, was the new updated bathroom design, which is much lighter than the existing design. To keep all of the villas up to the same standard, over the last two months we have been renovating all of the beach villa bathrooms to this new design, and it has gone down very well with both new and repeater guests.
We have also made a few other modifications to the beach villas too. We have renewed some of the furniture found both within and outside the villas, and as requested by guests, we have improved the overall lighting of the bungalows. Our next target will be the garden view bungalows, which will receive much of the same treatment as the beach villas, such as updated bathrooms and lighting.