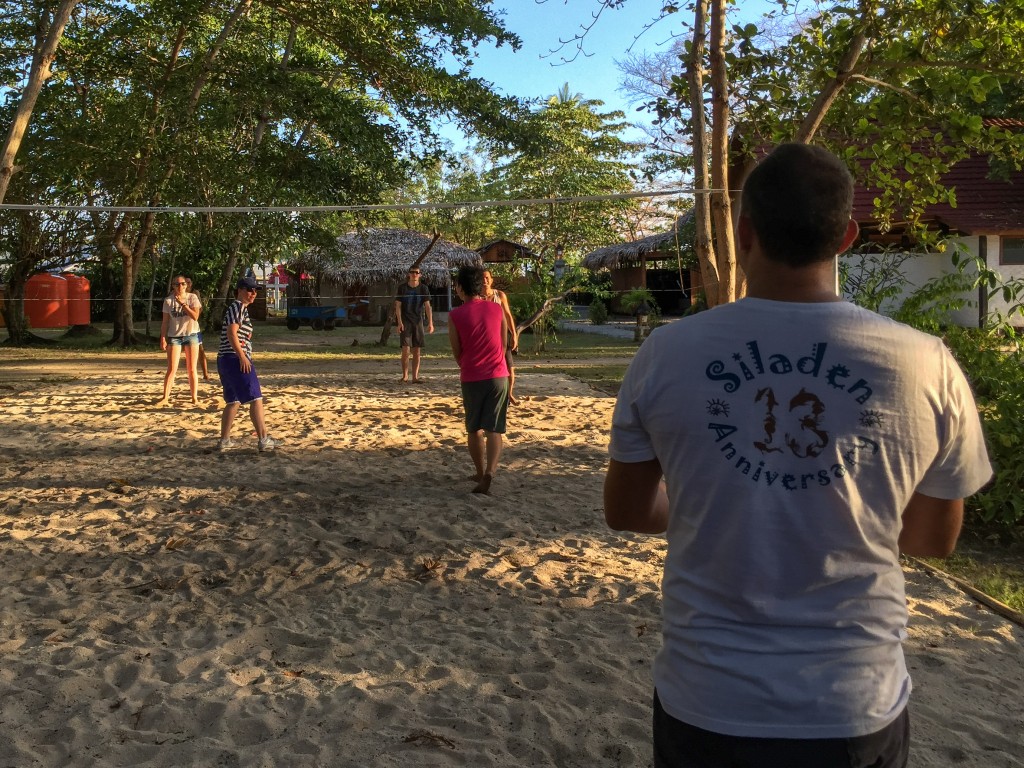 The majority of our guests who come to Siladen Resort & Spa come here for the amazing diving and snorkelling that Bunaken Marine Park has to offer. Time out of the water is usually spent enjoying a good book by the pool, watching the amazing sun sets whilst sipping on a cool beverage, or exploring some of the amazing sights that North Sulawesi has to offer.
For those who visited us in the past year, you have probably seen, or even stayed in one of our new luxury villas, located directly on the beach. If you stayed with us before these were built, you may remember that we once a beach volley ball court where the luxury villas now stand.
Because the court was always a popular place for guests to hang out, catch some rays and build up an appetite for dinner, we have decided to reinstall the court in a new location directly in front of the dive centre. This new location receives a cooling see breeze and the leaves of the trees towering above offer some protection from the powerful Indonesian sun. The court is already proving to be a popular addition to the resort, with guests and staff alike frequently taking a break from their schedules to enjoy a late afternoon game.