Discovering the Enchanting Minahasa: A Cultural Journey from Siladen Resort & Spa
Being a diving resort in a marine national park, almost all of our guests arrive with diving and snorkelling on their mind. While it may seem a shame to skip a day's diving, it is even more of a shame to not see other parts of this geographically and culturally diverse region. Aside from the diving and snorkelling, we also offer a variety of trips around the local area, such as sightseeing in Manado, the capital of North Sulawesi, or trekking through primary rainforests to spot endemic and endangered species. One of our most popular trips is a cultural one, to the highland region known locally as Minahasa.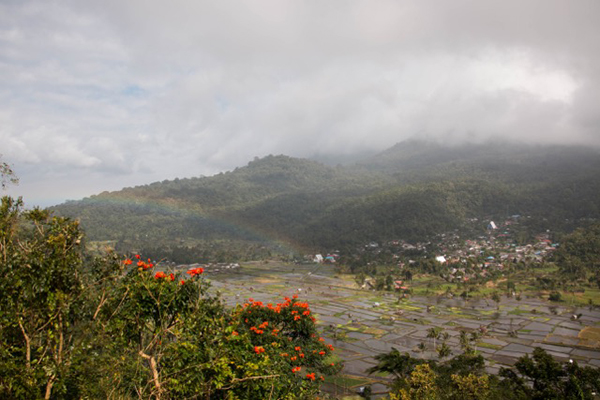 Minahasa: Geology, Agriculture, and Aromatic Spices
Geologically speaking, the Minahasan region of North Sulawesi is still very young, having been formed by explosive volcanic activity over the past 20 million years. Minahasa is still one of the most volcanically active regions in the world with several highly active and inactive volcanos dominating the skyline, the tallest one (the extinct MountKlabat) being just shy of 2000 metres. All of the volcanic activity, combined with the relatively high average altitude of Minahasa, has left the region with rich, high quality soil, and a climate that is perfect for agriculture. The region is famous for its spice production, with cinnamon trees found around every corner, and we at Siladen Resort & Spa acquire almost all of our fresh produce fruit and vegetables from this region.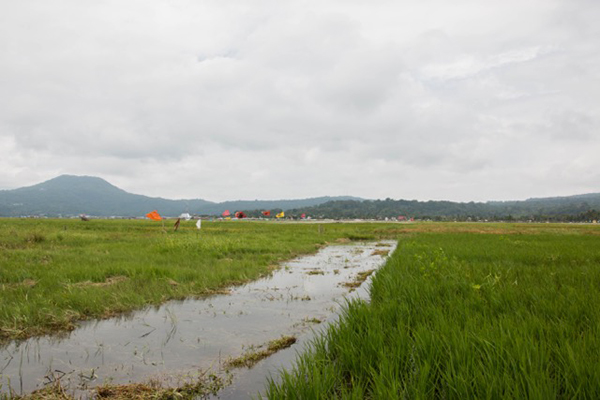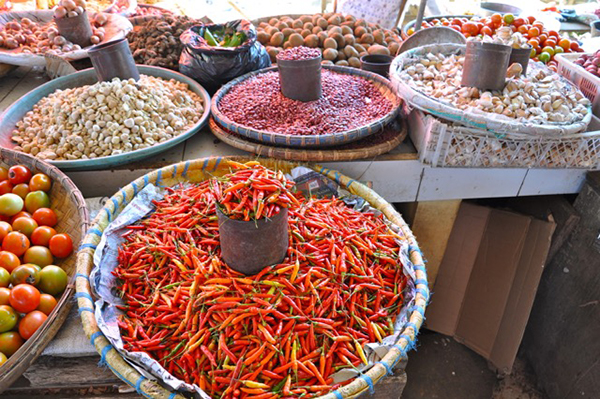 Our trip to the highlands departs by boat at 08:00 to the mainland, followed by a 45 minute drive through winding mountain paths to the small city of Tomohon. This city is known as the 'City of Flowers', and the reason is very obvious upon arrival. Every building you pass has a technicolour wall of flowers and plants in front of them, and it seems that every 4th building you pass is a florist. The city so flower obsessed that every year they host a world famous flower festival. Our first stop is to a traditional market, where you can see the magnificent produce from the local area. Entire counters covered in sweet fruit you may never heard of, baskets full of chillies, and the powerful scent of cloves, cinnamon and other locally grown spices hangs in the air. If you have a strong stomach you can head to the infamous 'PasarEkstrim', the extreme market, where you can find a selection of local meats.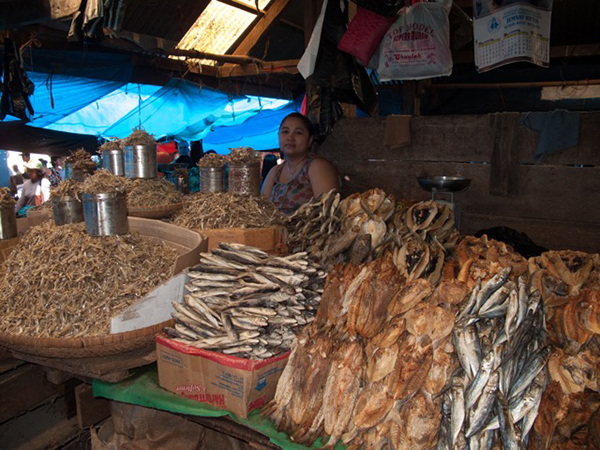 The City of Flowers: Tomohon's Vibrant Market and Unique Architecture
The region is not only famous for its agriculture, but also its architecture. The Minahasan houses are all built locally, and shipped throughout the world to be assembled on site, much like a very large jigsaw puzzle. We will visit the village where these houses are built. It is much like a regular village, but with one key difference. All of these houses are empty! This village is actually a giant showroom, and potential buyers can walk around the houses to decide which 'model' they would like.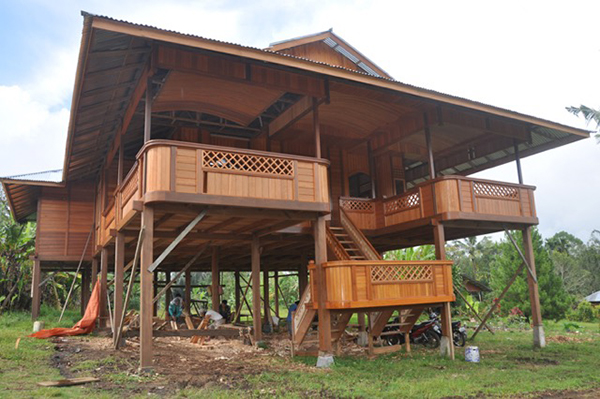 Lake Tondano: A Serene Setting for History and Dining
At the centre of Minahasa is Lake Tondano, one of the biggest lakes in Indonesia. The shores were the battle ground for two wars with the Dutch from colonial times, but have since been transformed into enormous rice paddies. This is where we stop for lunch. From one of the floating restaurants you can watch the local fishermen going out to catch whatever fish you may be dining on. The lake is actually the centre of an enormous volcano crater, the very same one that formed the region millions of years ago.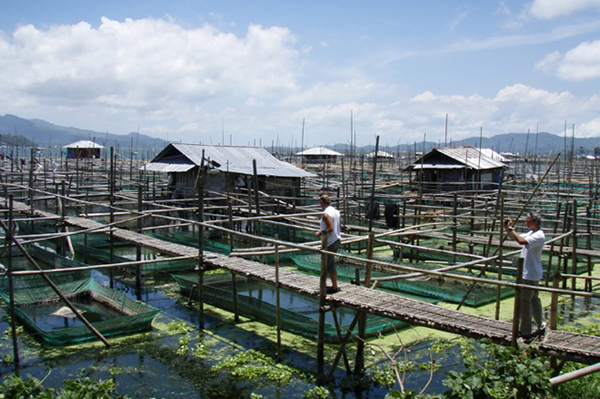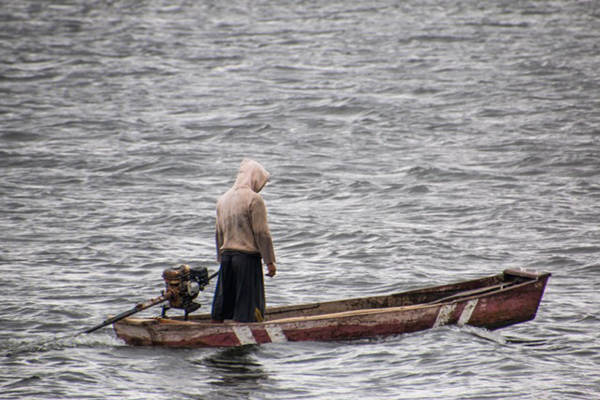 Lake Linow: Sulphur Lakes and Avian Enclaves
Later we head to another lake, but this one is very different from the last. Lake Linow is a sulphur lake, and the smell becomes apparent as soon as you start to get close. The colour of the lake has green, blue, yellow and white tinges, which change constantly with geological activity. Look close to some of the very shallow parts and you can even see that the water is boiling. Because the water is so warm, it has become a popular place for a number of water birds such as ducks, which can be found in gathered here in huge numbers. This is a great place to enjoy a coffee and a plate of the local speciality, Friend Banana with chocolate and cheese, while taking in the views.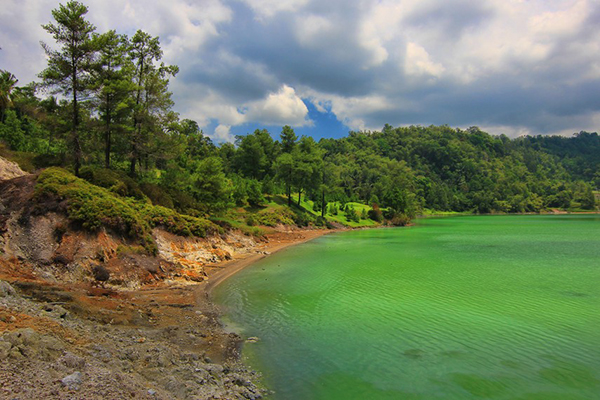 Tailored Cultural Journey: Unveiling Minahasa's Rich Heritage
Depending on available time, we can visit a number of other stops including; traditional burial sites that predate the colonial times, local cultural and heritage centres where you can learn about the fascinating history of the Minahasan people, caves built by the Japanese during the Japanese occupation of World War II. Another popular stop is the local batik factory, where this ancient technique for dying material is still takes place using traditional machinery.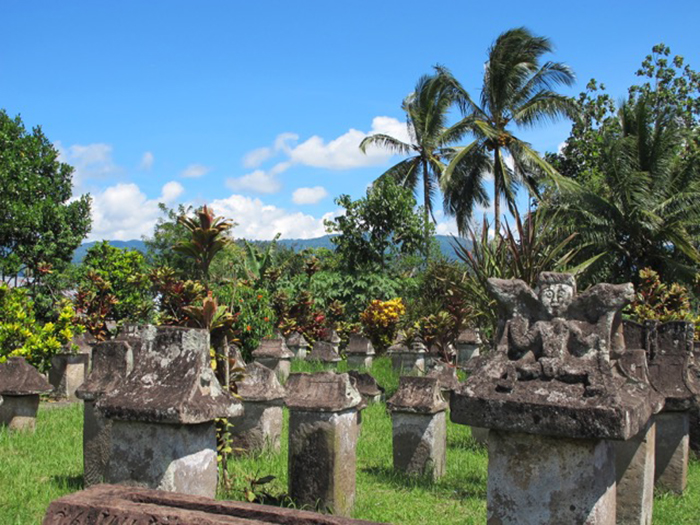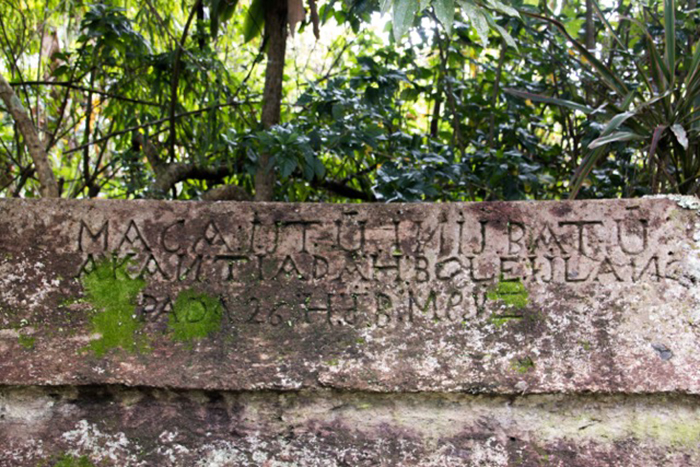 An Unforgettable Day: Sunset Cocktails Await at Siladen Resort & Spa
There is too much to see in one day, so the trip can be tailored to your interests by speaking with one of the guides here before departure. The trip is arranged so you will arrive back at the resort at around half past five (17:30), just in time for a quick sunset cocktail before dinner.