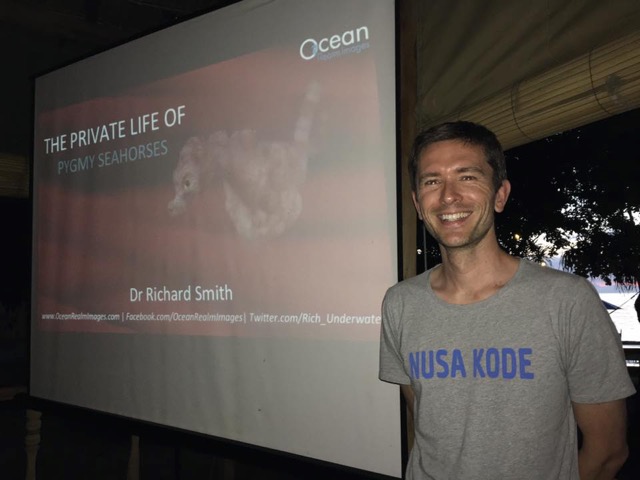 Dr. Richard Smith's Marine Life Presentations
It seemed like a long time ago that we announced that Richard Smith would be coming to visit us at Siladen Resort & Spa. Originally, we were planning for him to host an underwater photography workshop, however we soon changed this plan.  Aside from being a fantastic photographer, Dr Richard Smith is a well-respected marine biologist,  probably the worlds fore-most expert on pygmy seahorses, and also having a great deal of knowledge about other marine life. Instead of the photography workshop, we opted for him to give marine life presentations for all of those who were interested in learning more about the underwater world.
Dive into Knowledge: Learning from Dr. Richard Smith's Presentations
We were very busy over his time here with a real mixture of guests; snorkelers, seasoned divers, and those who were just beginning their diving adventures. The daily presentations took place just after sunset in the lounge area. Every day they were almost full, as everybody wanted to hear what he had to say. The topics varied from day to day, but all of them offered neat little hints and tips such as how to spot interesting marine behaviours, or how to find critters that you didn't even know existed.
Exploration and Discovery: Richard Smith's Adventures in Bunaken Marine Park
Richard had never been to Bunaken Marine Park before, so he spent most of his days exploring what diving the area has to offer. Mostly we stuck to the dramatic walls for which Bunaken is famous, but we also had a couple of opportunities to show him the muck diving that this side of North Sulawesi has to offer. During those dives, he made a few interesting discoveries, such as fish species that were well out of their known range, and unusual fish colourations.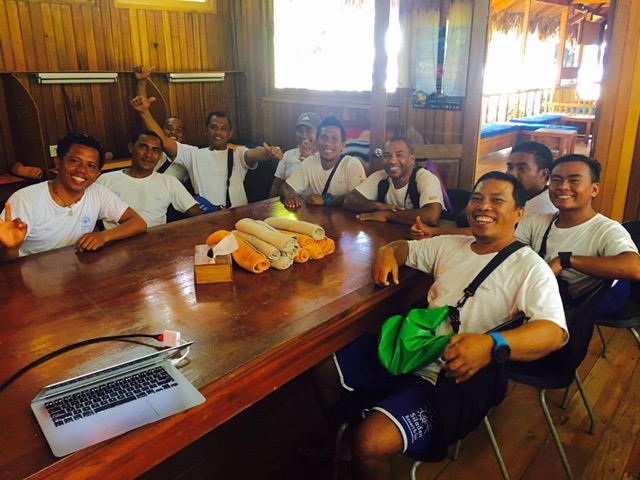 Empowering the Guides: Richard Smith's Impact on Local Dive Experts
He wasn't here just to teach the guests, he was also giving presentations to the dive guides too. The guides here already known the diving around the marine park like the back of their hands, however, as it turns out, there was still a lot for them to discover. During one of his presentations, Richard introduced them to some extremely cryptic species that only live in very specific habitats. The day after, all the guides went in search of these new critters, and most of them had found them by the end of the first dive!
Richard Smith's Marine Life Blogs and Incredible Photos
Richard was also writing marine life blogs for the Siladen website, which can be found here and here, and you can see some of his other work and incredible photos from the trip on his website 'Ocean Realm Images' , and on his Facebook page of the same name. We would like to thank Richard for coming, I think everyone learnt a great deal, and it was a real pleasure having him stay with us; we hope we can do it all again in the not too distant future.