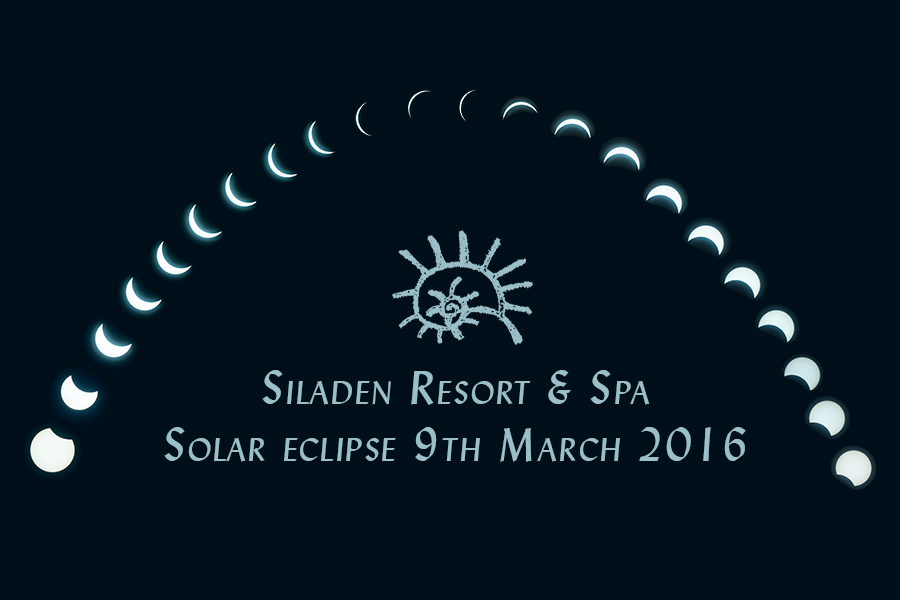 In the morning of the 9th of March, Siladen Resort & Spa basked in the shadow of the moon as a solar eclipse swept through many parts of Indoneisa. Like most of North Sulawesi, Bunaken Marine Park did not experience a total eclipse, but we still had a very high coverage of 96%.
The solar spectacle began at 07:34 local time, as the moon began to cover the face of the sun. As time went on, the skies darkened, and the shadows on the floor began to crescent. The event peaked at 08:49, at which time many of our staff and guests took a moment to get a glimpse at the rare occurrence. Although we were not on the path for the total eclipse, the skies remained clear for us from start to finish, giving us an amazing view and allowing us to take some great photos.
Recently we have had many guests who traveled to Indonesia specifically to see the solar eclipse. Many of them spent a few days here diving and snorkeling, before flying 45 minutes east to the island of Ternate, directly in the path of totality. Luckily for them the weather was great there too, so they managed to get exactly what they wanted from their vacation! Here we set up a viewing area on the beach with comfy sofas and handed out visors to watch safely. The next time Siladen will see a solar eclipse equal to this one will be in nearly 70 years, so you still have some time to plan your trip!