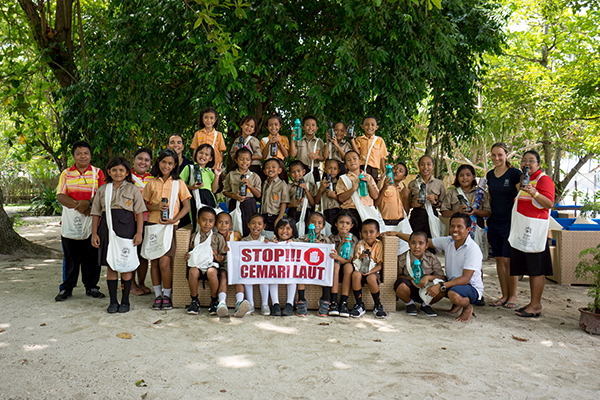 Sadly, it has taken humanity too long to realise that this planet and its resources are finite, and as world populations continue to boom, we must do everything we can to protect what is left. That is why at Siladen Resort & Spa, we believe that the future of our planet lies in the hands of the children of today, and the only way we can make a positive impact in the future is by teaching the young not to make the same mistakes we have made in the past. Since we opened back in 2003, we have been working together with the village to improve the school by donating books and school materials, and we frequently give presentations to the children about the impact we have on the environment.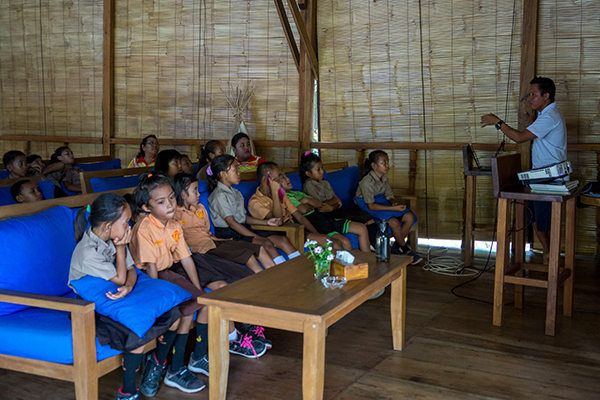 As we had not done so in a while, we thought we could invite the school children of Siladen to the resort for a morning of education and fun!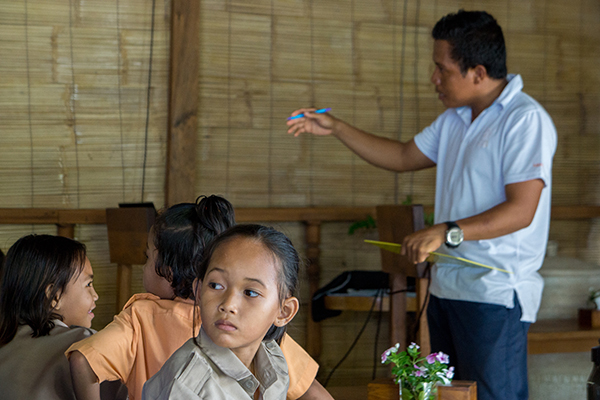 Our dive centre manager, Teddy, kicked off the weekend for the school kids of Siladen by giving them a presentation about the impact of plastic pollution and how it affects marine life. Like many of the adults who have grown up in these small fishing communities, the children love the ocean and the life it contains, but many do not realise the heavy impact that we humans are having on this fragile ecosystem. Using simple photos and examples of marine creatures the children deeply care about (such as turtles and dolphins), Teddy was able to explain the importance of marine ecosystems and the serious impact that plastic pollution has on not only Bunaken Marine Park, but oceans all over the world.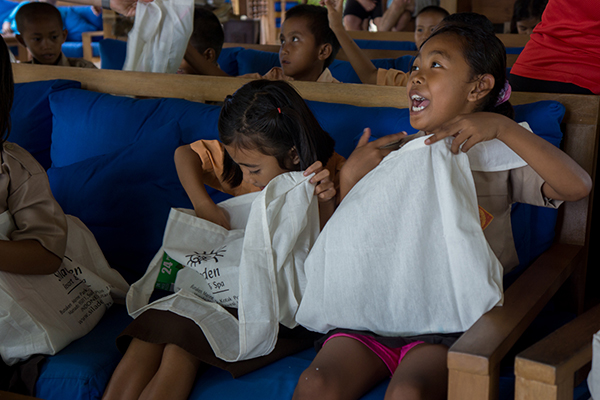 To keep it light hearted and entertaining for the kids, there was  singing involved, plus we had a short quiz at the end of the presentation, and the winner of each class won a prize. Once the prizes were handed out, we gave each child a canvas bag and reusable bottle to motivate them to use less single use plastic, and we also gave them each a toothbrush and a tube of toothpaste to remind them that good hygiene is important.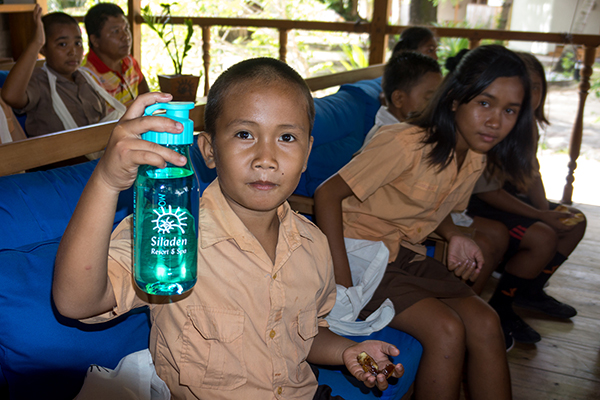 As always, we have also been making weekly beach clean ups around the island, and now we have joined forces with Kuda Laut – another resort based on Siladen – to make an island wide clean up at least once a month. We have also invited all the children to join in with any of our clean ups, and of course, guests are also welcome to join in at any time.