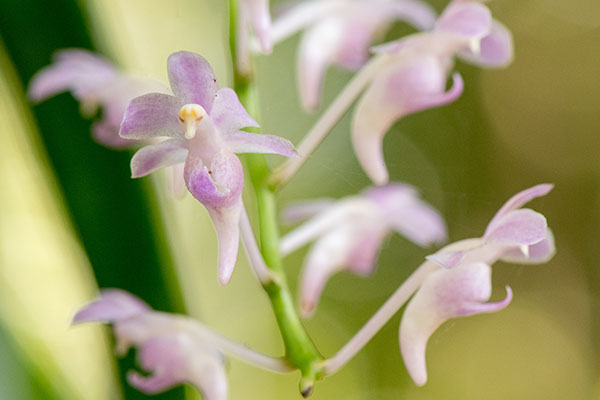 Over the past few weeks, Ana and Jessica and Jerrie have been checking our e-mails daily — to help with enquires of potential guests, as well as communicate with those who have had their holidays set back due to the Coronavirus.
We have been overwhelmed by the positive response from most people, and it gives us great joy to see both staff and guests sharing their Siladen memories over social media — we love every one we have seen, and looking back on the good times is helping to keep us strong until a time comes when we can make new memories together.
Many people are also asking how we are spending our time in lock-down, so we thought we would keep you up to date with everything that is going on right now.
What's happening in Siladen?
Bunaken Marine Park has been temporarily closed due to the pandemic, and the chief of Siladen village has halted people from outside the community from coming to the island — in order to protect the local population.
We have been using this downtime to make lots of small changes and upgrades around the resort, as well as the village. This allows us to still provide work and income to the village, although we have had to scale down operations in order to comply with social distancing recommendations.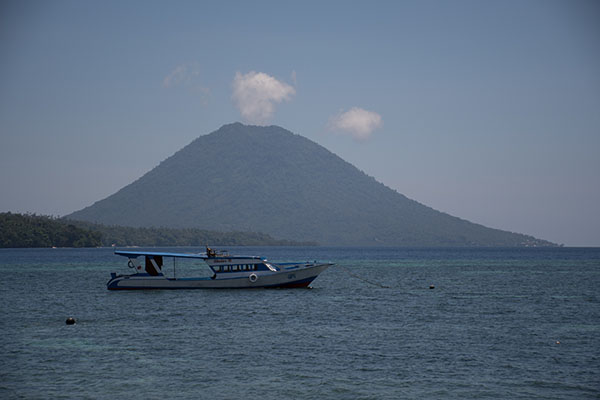 New Beach Villa
With their rustic charm and breathtaking views, our beach villas are our most popular choice of accommodation. We have added a new villa to our beach front, however this one is a little different from the other six. It has built in the same style as Nusa Indah — our two bedroom, family garden villa. It has two separate bedrooms, two bathrooms, and a living area. Unlike Nusa Indah, the new family beach villa has a huge porch, and of course, spectacular views over Bunaken Marine Park and a large section of beach.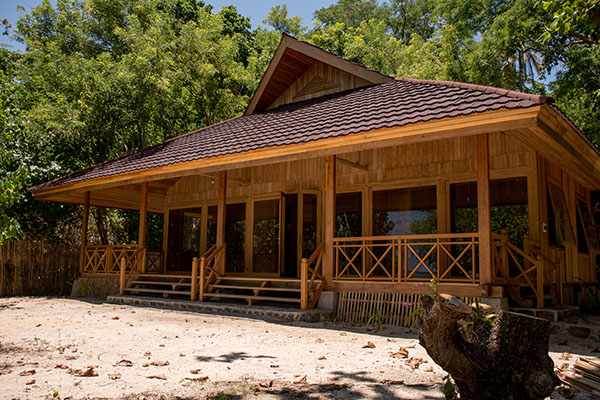 General Maintenance
Our engineering team have been keeping busy during the closure by making small repairs to a number of bungalows, and building new shelves and storage areas. Building wood has proven to be hard to come by, but as life is nowadays all about self sufficiency, they have showing off their carpentry knowledge by taking wood from fallen trees and processing it themselves.
School Work
As with almost everywhere else, the Siladen school has been closed for safety reasons during the pandemic. While we would all prefer that the kids could go to school and continue their eduction, we and the village decided to look for the silver lining around the dark cloud, and use this time to improve the school. We have finished a long term project of building a school library, and we have made lots of improvements to the school bathrooms. We hope that the kids will enjoy the new facilities when they can go back.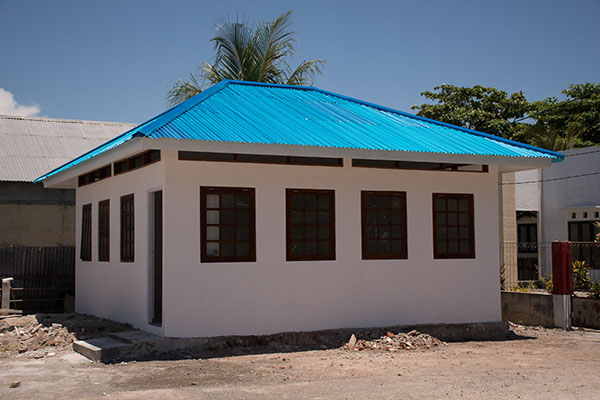 Self Sufficiency
At the beginning of the outbreak, it was all too common to see images of empty shelves in supermarkets, and panic buying has lead people all over the world to test their green thumb and start growing food for themselves. This could be especially important for remote communities who cannot simply pop into the local supermarket for supplies — such as Siladen.
Over the last few years, we have been trying to be more self sufficient with our fruit and vegetable supplies — often saving fruit stones from the kitchen and seeing where they might grow well. Many of these attempts have succeeded, and we have already enjoyed some home-grown papaya, banana, and soursop. We also have some passion fruit, avocado, mango, and lime trees which are growing well, but are still not ready to produce fruit.
It is behind the resort where the real growing magic has been happening, as when you get away from the beach you find much more fertile and higher quality soil. Here we are growing corn, pumpkin, cucumber, long beans, eggplant, mint, chilli, tomato, and Thai basil — the last three of which, we have already been eating.
Although the year is starting to get drier, we are still able to keep the garden in shape. We have been watering it daily with water collected from rainfall and from the air conditioning units and we use our own compost from the vegetables and fruit scrapes.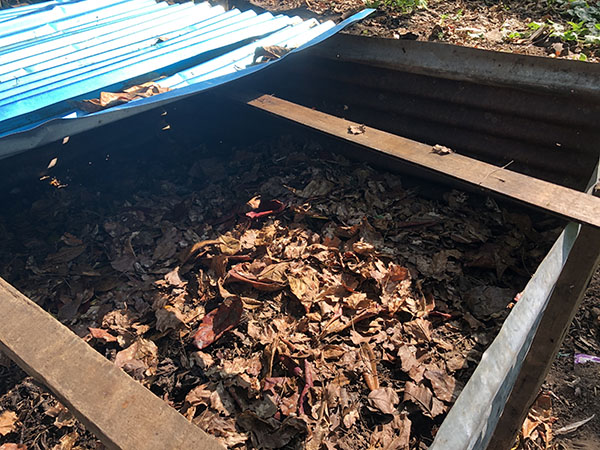 It is not just the resort that is flexing its green thumb — the whole village is getting in on the action, and the community spirit is high as people swap seeds, seedlings, and plants, as well as sharing tips as to what works well, and not so well.
Reduced Power
Obviously as we no longer need to power twenty plus villas, plus compressors and kitchen extraction, we have scaled back our energy usage enormously.
We still maintain our social commitment to the Siladen community by giving the village three hours of electricity per day.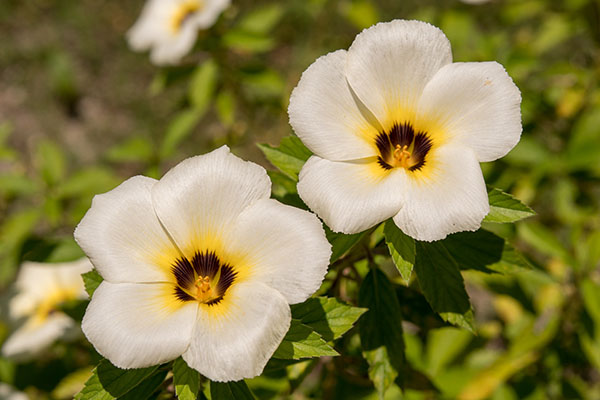 Enjoying the View
Every evening we are blessed with some of the greatest sunsets in the world. This time each day we sit back and take a moment to watch as another day has passed, and to think about the amazing underwater world that is just beyond our beach front.
While we have never taken these things for granted, we defiantly appreciate it now more than ever, and we can't wait to see others enjoy it too.
We work hard but we also have some fun, enjoy our behind the scenes short video