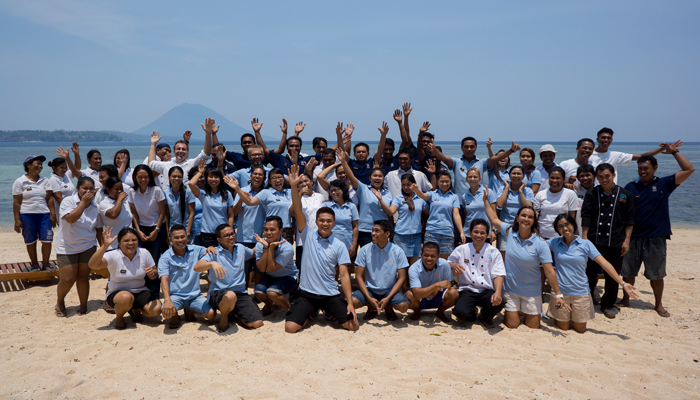 Here at Siladen Resort & Spa, we love providing the highest service possible to our guests, and we know our guests love it too! Year after year we get many repeat guests who often head from halfway across the world to come and visit us. It is the best compliment we can get; to see familiar faces walking back into the resort and sharing stories of what has happened since our last encounter.
For such continued support, we will begin offering all repeat guests a Loyalty Voucher. This voucher can then be used anywhere throughout the resort to make your stay as comfortable and enjoyable as possible. Maybe you want to upgrade from air to Nitrox for your dives, spend a morning watching whales and dolphins, enjoy a last day manicure to polish up your nails, or simply get some gifts from the boutique to surprise family and friends back home. The choice is yours! Simply present the voucher at the end of your stay and we will deduct that amount from your total bill.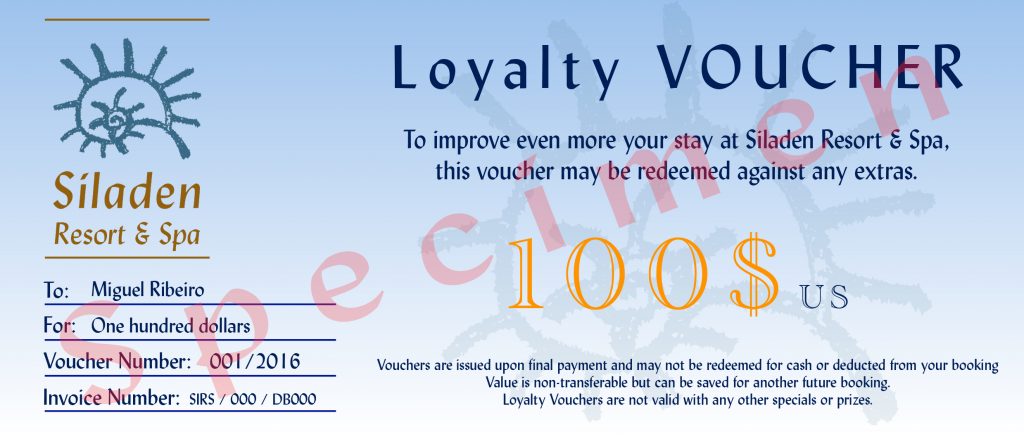 Terms & Conditions:
 Vouchers are calculated based on the amount of the package pre-booked and issued upon final payment and may not be redeemed for cash or deducted from your booking.
Value is non-transferable but can be saved for another future booking.
 Loyalty Vouchers are not valid with any other specials or prizes.