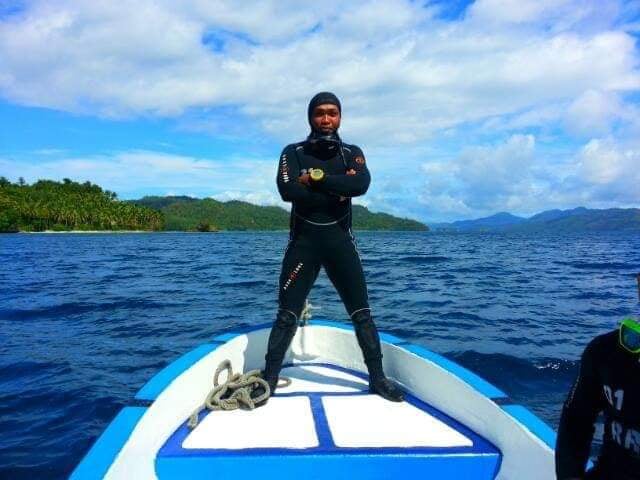 This month, we will be heading to the dive center to introduce you to one of our newer members of the dive guide team. While his face may be fresh in the dive center, Frenki has actually been an important member of the Siladen family for almost the entire time the resort has been open.
Born and raised on Siladen in 1988, Frenki Mutia has always had a deep affinity with the ocean and what lives below it. He has spent almost his entire life living on the island, have only lived elsewhere only for work purposes.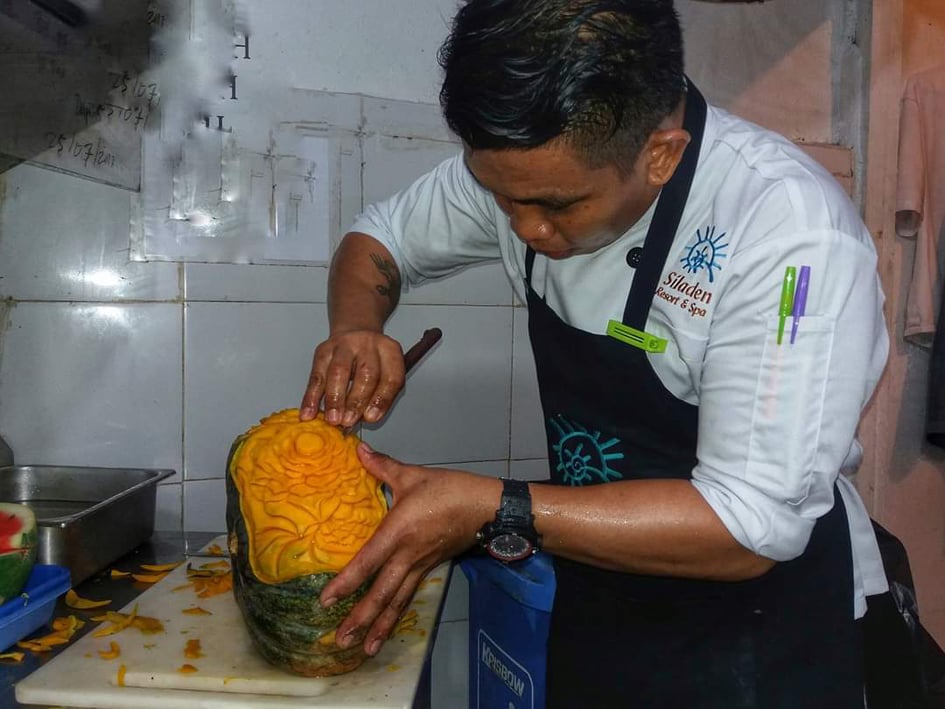 Before he joined our team, Frenki worked in the kitchen in a number of dive resorts in top diving locations such as Lembeh and Raja Ampat. Despite working in the kitchen, he still spent some time underwater and he worked as well as an assistant dive in a couple of resorts. Spending time on the muck diving slopes of Lembeh helped turn him into the great spotter he is today.
He has been working at Siladen Resort & Spa since 2003, however, he wasn't always working in the dive center. His initial position was in the kitchen, where he would show off his artistic talents by carving fruit into amazing shapes and patterns — something that amazed some guests so much that due to popular demand he ran some fruit carving classes.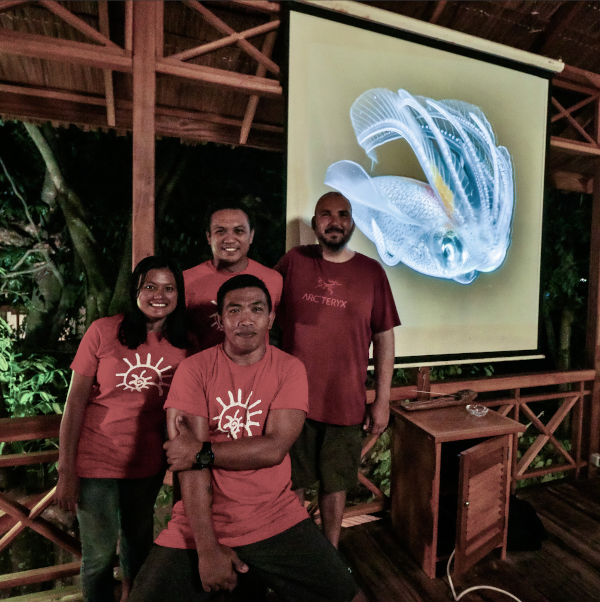 He completed his first dive course in 2007, and would often use his spare time to join the boats and improve his diving and spotting skills. Once we started running our Bangka day trips, he would frequently join so he could cook a barbecue feast for lunch and offer an extra pair of eyes to help find some of the cryptic critters that can be found there.
It wasn't until 2019 when he would officially join the dive center and become a full-time dive guide,  and this year he completed his PADI Divemaster program at a local resort that specializes in producing top-quality dive guides.
Now he loves his new job, and it seems the guests love him too. Not only does it let him spend more time around the ocean, it allows him to progress in another passion of his — photography. Frenki has always been able to take some amazing photos above water, and now he frequently takes the rental camera on dives during his free time, and he is getting some amazing pictures.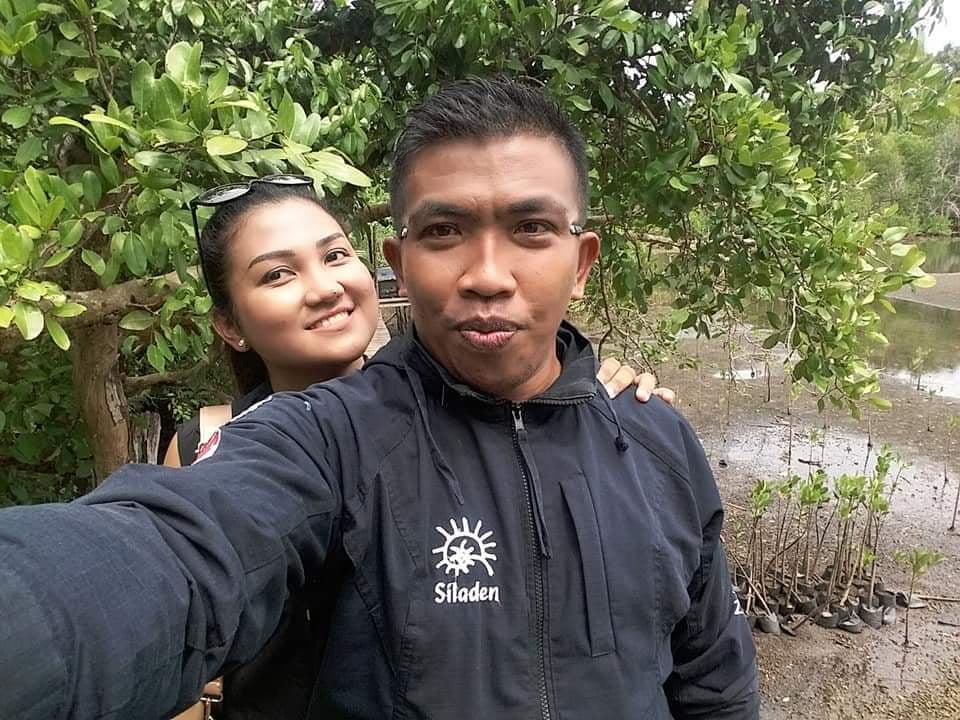 He lives in the Siladen Kampung with his wife Angel (who works in the restaurant as a waitress and loves chatting with the guests), and their two sons —Leon, who is ten, and Julio, who is six, and both kids are enrolled at the Siladen elementary school. Aside from taking pictures, he loves to spend his free time playing football with his sons.
I like to work at Siladen Resort because for me, the team is like a family. We have so many opportunities to grow, learn new skills, and make new friends.

Whatever you do, do it with all your heart. Be the best version of yourself, and with hard work, you can get the best results possible.

-Frenki Mutia
Since the lockdown, Frenki has been spending more time at home with his family, but we have been trying to keep everyone in work where possible, so he has been jumping around the resorts in different positions such as night security, maintenance, or cooking for the staff when other kitchen staff takes time off.
Written by Michael Waddington