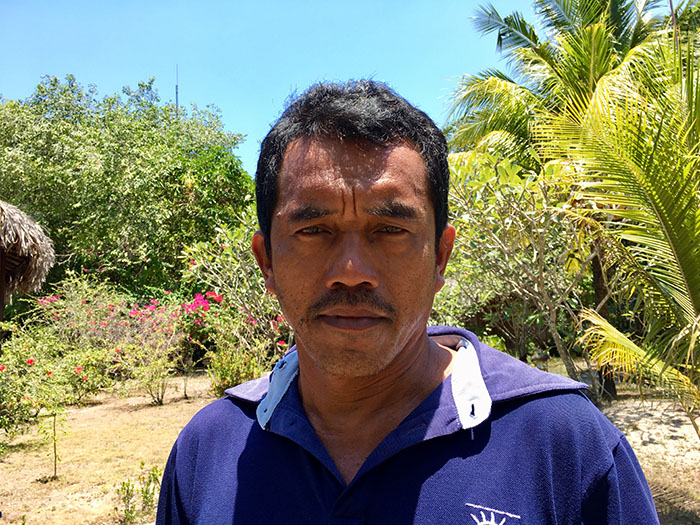 For Septembers addition of 'meet the staff', we will be introducing one of our longest serving members of staff, however due to the nature of his work, even our most regular guests may have never gotten to know him.
Pak Ronal Lintogareng is one of our longest serving security guards, which is an incredibly important job, however it is not one that includes much guest contact. Our security department plays a vital role at Siladen Resort & Spa. Not only to look out for and deter anyone who may want to trespass on the grounds, but they also keep a watchful eye on the boats over night, and if a storm starts brewing and the waves start picking up, they will inform the dive centre team and help organise the boat captains and crew to move the boats before disaster strikes.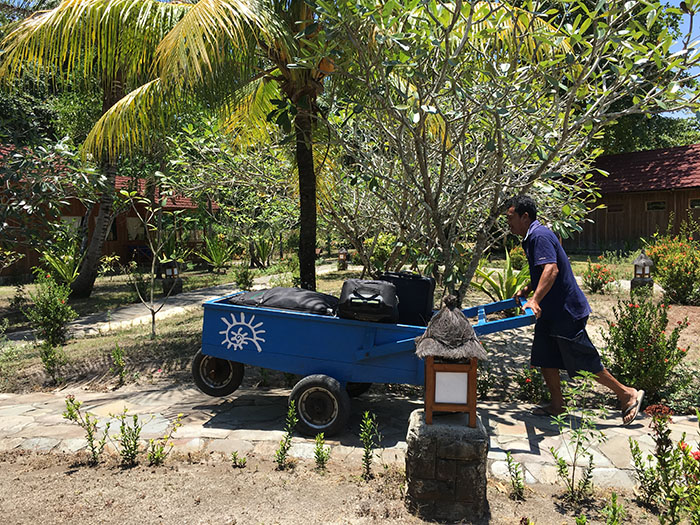 Born in 1965 on an island far north of here called Pulau Siau, Pak Ronal moved to Siladen in 1992. Prior to moving to Siladen, he worked for a wood company in Bolaang Mongondow. He has been working for Siladen Resort & Spa since before the resort opened, and was part of the original construction team. His duty back then was supervising the ceramic instillations throughout the spa and the central buildings. After construction was complete and the resort opened its doors, he was offered a permanent position in our security department, where he has remained ever since.
I love my job because the staff members are like my second family, and everybody here seems to enjoy what they are doing. Pulau Siladen is a nice place to live because it is quiet, beautiful, and the community is very helpful and friendly.
Pak Ronal Lintogareng
Although 'security' is his main role, most of this work takes place at night, when almost all other staff are sleeping, so during the day, security duties are closely linked with dive centre duties – this includes helping the boat crew prepare fuel and offloading purchasing supplies, as well as working with the dive team to keep the beach clean, deliver guest luggage to their rooms upon arrival, and bringing it to to the boat upon departure.
Like many of our staff, Pak Ronal is a family man, and has two daughters – one who is 26, and works as a nurse at the Bandung Hospital, and one who is nine years old, and attends school in the Siladen Kampung.
During his free time, Pak Ronal enjoys playing sports such as football and volleyball, however on his days off work he most enjoys spending time with his youngest daughter, and when his oldest daughter takes her annual leave, she will try to come to Siladen to visit her family. Pak Ronal also regularly visits Budo (a village on the mainland where we frequently dive), as he has a small clove and coconut plantation that he must attend to.