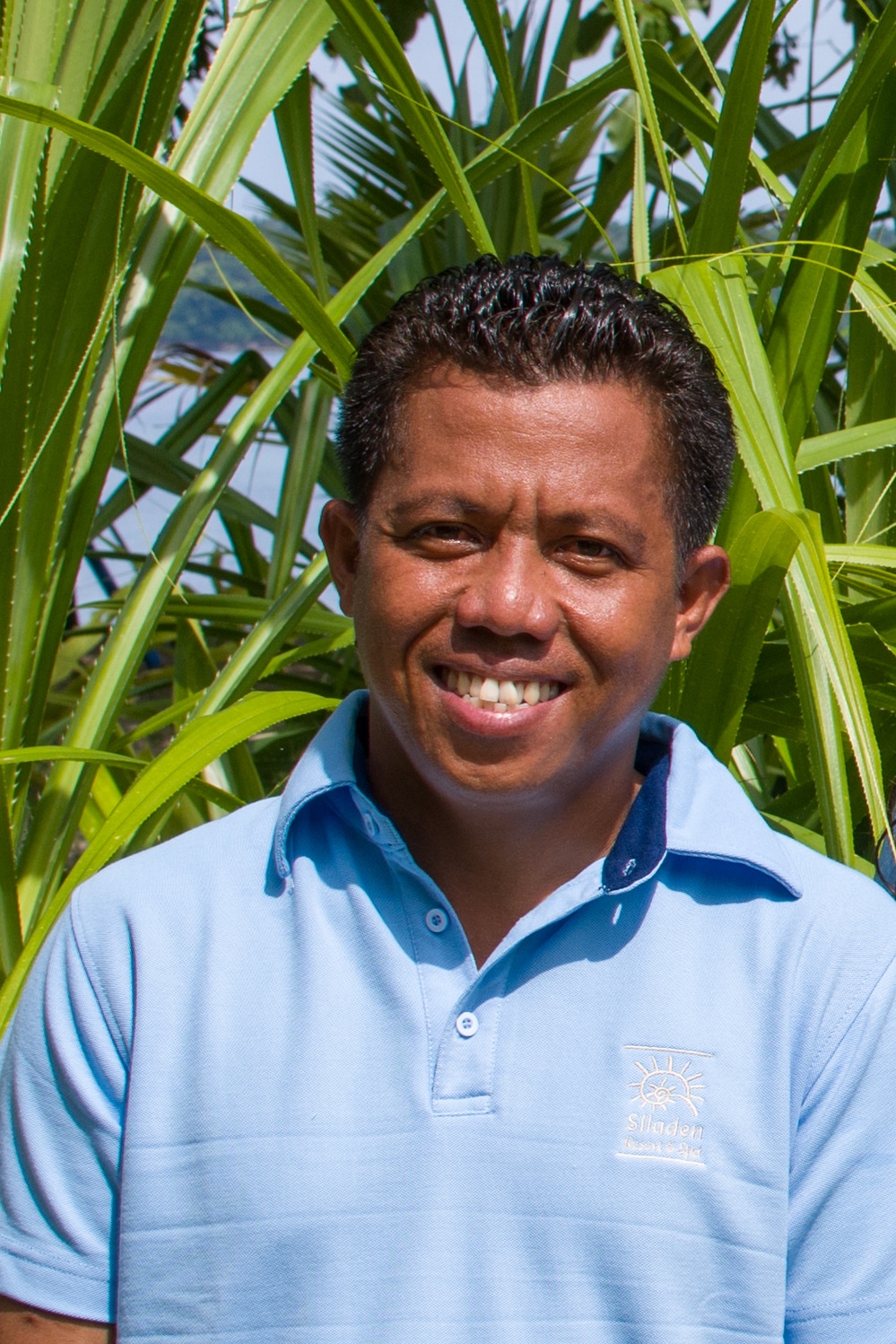 Today, we celebrate Teddy, the Siladen Dive Center Resort Manager and Instructor, for his incredible 16 years working at the resort! If you've been to the resort, you might recognize this friendly and helpful face.

We are all very proud of Teddy and his achievements, starting in pool maintenance but quickly finding his passion for the ocean after completing his Open Water. He instantly fell in love with diving, and almost immediately went on to complete his Advanced Open Water.
To get in the water as much as possible, he left his old position and joined the dive centre as boat crew. This allowed him to fit in more dives, and expand his scuba knowledge. Next, Teddy completed his PADI Rescue course, and decided he wanted to work as a dive guide.
Still, Teddy wanted to do more with his diving. Fast forward a few years, and Teddy could be found spending a lot of time in the dive centre office, helping out with the admin work. Because of his obvious desire to learn, and his dedication to Siladen Resort & Spa, he was offered to complete his PADI Open Water Instructor Course and become a member of management.
The love of the water continues with his family, wife Meyta
(who also works in the resort) and his three kids, Alvero 10, Valentina 7 and Ocean 4.Meyta, works in housekeeping and grounds and has already done a Discover Scuba Dive (DSD) and loved it. His kids have also tried diving in the swimming pool and look forward to getting their Junior Open Water one day.

How does Teddy feel about his accomplishment?
"Today is my 16th year working in this place, I am very proud to be working in a place that provides many opportunities to learn things that are very useful for me, my family and people around me and also for the environment on Siladen Island. There
are many good things that I can learn here. This place is like my own home. I am very grateful to God for giving me the time and opportunity to work in this place."