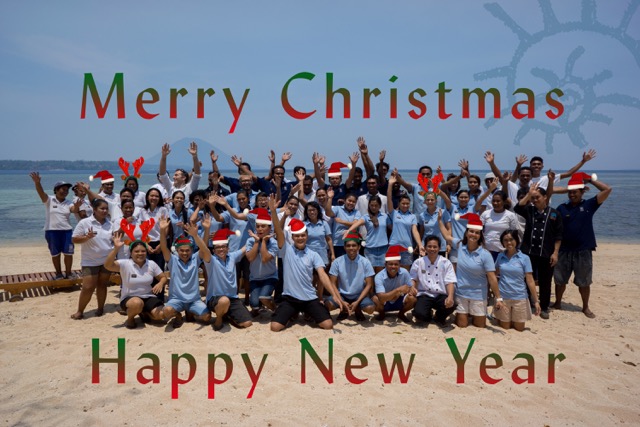 It's that time of year again, Christmas and New year are just around the corner. Although Indonesia is a Muslim majority country, around 10% of the population are Christian (roughly 24 million people), with North Sulawesi being one of the Christian regions. So in true Christmas spirit, we held a Christmas celebration for all the staff here at Siladen Resort & Spa.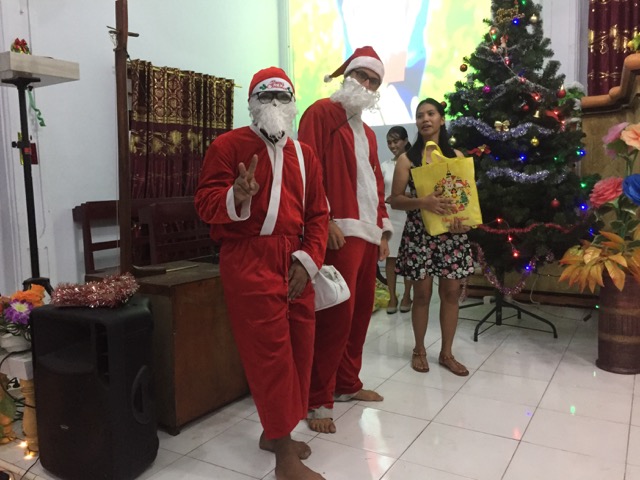 The festivities kicked off inside the Siladen church at 6pm, beginning with a mixture of traditional Indonesian and English language Christmas carols, and a service given by the local vicar. A number of readings were given by various staff members, and each department sang a traditional Christmas song for the audience. Miguel, Siladen Resort & Spa's general manager put together a speech thanking all the staff for their hard work throughout what was a very busy and successful year, highlighting in particular the team's ability to come together when times were difficult. No Christmas celebration would be complete without a visit from Santa Claus, so we were lucky to have two Santa's make an appearance! Gifts were handed out to some of the older residents of the Island, and everybody who attended the service received a small gift to take home with them.
So from everyone here at Siladen Resort & Spa, we would like wish everybody a Merry Christmas, and a big thank you to all of our staff and our guests for making 2016 such a successful and memorable year, and we look forward to a great 2017.