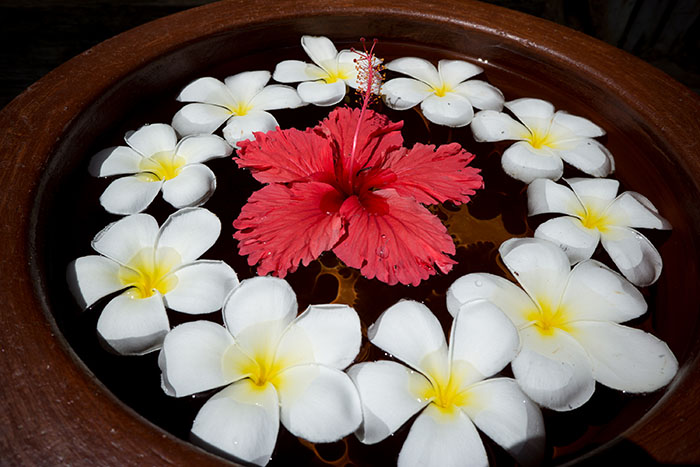 A couple of weeks ago, we updated you on what we had been up to whilst we were closed in January, and we also mentioned there would be a few surprises.
During 2017, we had undergone a huge project to refurbish all the bathrooms within the resort. If you have stayed with us before last year, you may remember the bright blue bathrooms. Although popular with some guests as being quirky, we felt that their time was up, and they needed replacing. We opted for a more neutral look, with softer – and defiantly less blue – colours, dark stone, and beautiful hand cut tiles. The only part of the resort which had not been re-done, was the spa. Although they were not the same blue as the other bathrooms, we still felt they needed an upgrade, and should match the other bathrooms found throughout the resort. This was one of our biggest projects of January 2018, and we are happy it, along with the rest of the spa maintenance, is finished, and we think it looks fantastic.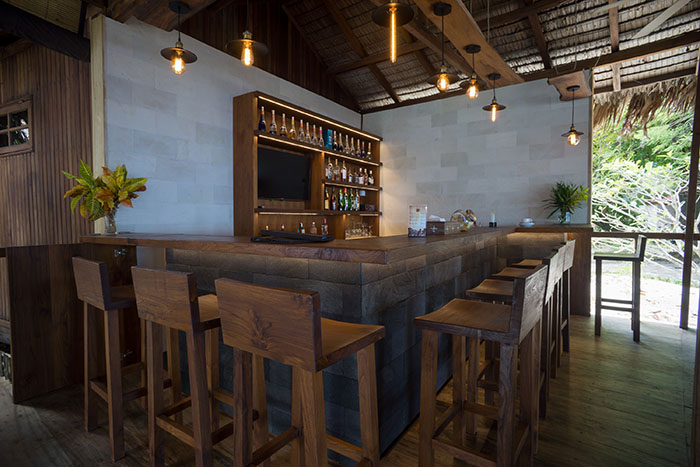 Another enormous project that we wanted to finish before we re-opened, was building a new bar. Unfortunately, as is quite common when working in Indonesia – as specialist materials must sometimes come from a far – we were a little bit delayed. Luckily, we didn't have to wait too long, and everything is now complete!
The old bar, which was entirely made of wood, could sometimes feel a bit dark, especially after sunset when the only light available would come from above. To brighten it up, we have replaced the wooden backdrop with light stone, and added hanging bulbs instead of spotlights. Another key difference is the shape. The old bar was semi-circular, whereas this new one is rectangular, which means more people can sit there to enjoy a cold, post-dive beverage.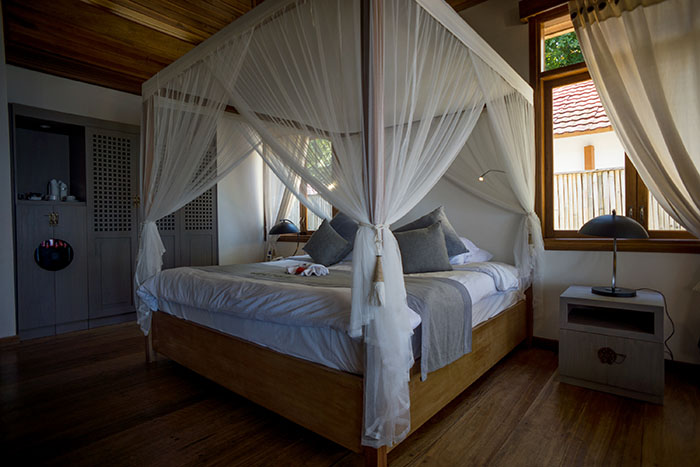 Just under three years ago, we added three new luxury villas to Siladen Resort & Spa. These rooms were larger than any other on offer, having separate bedrooms, bathrooms and a private beach terrace. Since day one, these rooms have been extremely popular, especially amongst some of our repeat guests. Three years may not seem like such a long time, but we decided that we needed to refashion them a little. We have replaced almost all the furnishings inside, removing the blue sofas and arm chairs, and instead going for a more neutral light grey. To make everything match, we have replaced some of the other furniture, such as the desks and wardrobes, and we have even replaced the paintings on the walls so everything matches.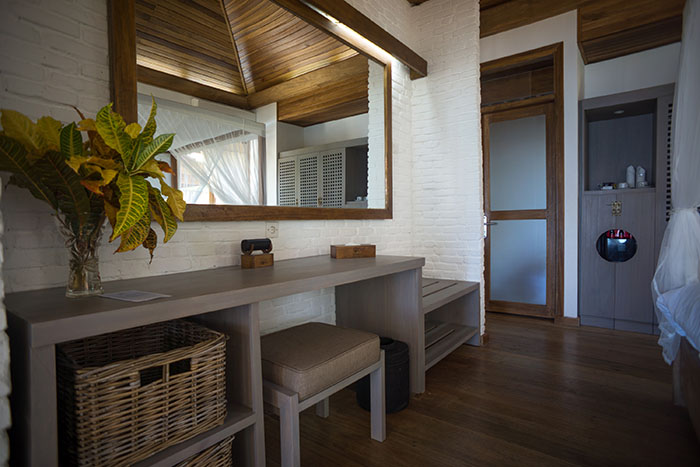 Popular with families but also groups of friends the Nusa Indah (family villa) also got upgraded with beautiful furniture and decoration on the living room. We have already had some repeat guests staying in the newly refurbished Nusa Indah, and they loved it.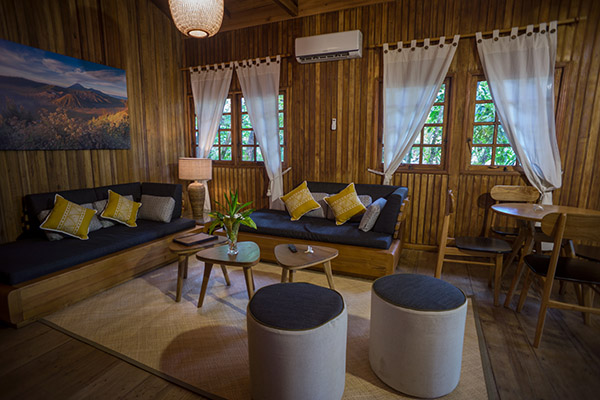 We are very happy that all of our projects have been finished. We think they all look fantastic, and we hope you think that too! We look forward to hearing what you think.