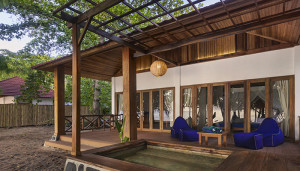 At Siladen Resort & Spa we offer a variety of different accommodation styles, from spacious Luxury Villas directly on the beach, cosy Garden Villas found within our tropical gardens to a Family Bungalow where you can comfortably fit a family of 5. Whatever your needs are, we have a room that will be perfect for you to relax in after a hard day of diving, snorkeling or exploring some of the incredible North Sulawesi sights.
Beachfront Bliss: The Irresistible Allure of Our Beach Villas
By far our most popular rooms available are the Beach Villas, which are also located directly on the beach. These rooms are usually the first to get fully booked, especially during busy periods, and it is easy to understand why. These stand alone villas have a private section of white sandy beach complete with beach loungers, making them the perfect place to watch the sun dipping below the horizon and the skies above Bunaken Marine Park transforming to an complex and ever changing blend of soft pastel colours.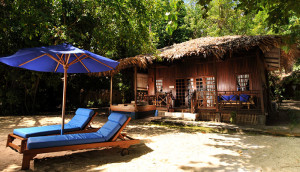 Introducing Asoka: A New Beach Villa with Enhanced Elegance
Due to the popular demand of our beach villas, we have decided to build a new one. Asoka, as it has been named, is located next door to the other beach villas. It features the same increadible ocean views, and it has been made just like our other beach villas, so our repeat guest already know what to expect when booking this room class. We have however made one adjustment… We have decided to drop the blue paint from the bathrooms décor, and instead opt for beige stone, which gives the bathroom a lighter, more elegant look.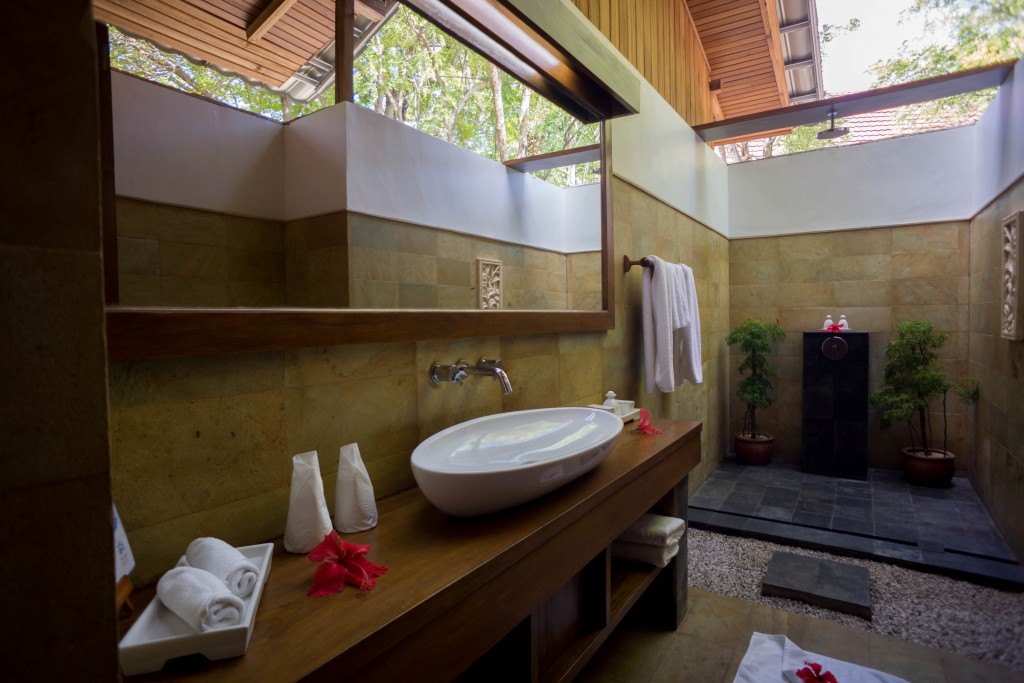 We are not limiting the new bathroom only to the new villa; over the next month all of the beach villa bathrooms are being renovated to have the same look as Asoka.