Evening Entertainment
For those of you who have stayed with us before, you will know that we often put on evening entertainment — either before, or during dinner.  This can come in the form of video evenings showing footage of some of the amazing marine life around North Sulawesi, or a band from Manado who play in our restaurant weekly, covering well-known international songs. We also regularly welcome the ladies and children's choir from Siladen, as well as traditional bands from the island.
The Siladen kampung (village) is home to roughly 350 people, around 80 of which work in Siladen Resort and Spa. Although small, the Siladen kampung is actually broken up into five separate neighbourhoods — or kolom, in the local language. Each kolom has its own traditional band — complete with a large bass style instrument, which uses just one thick fishing line for a string.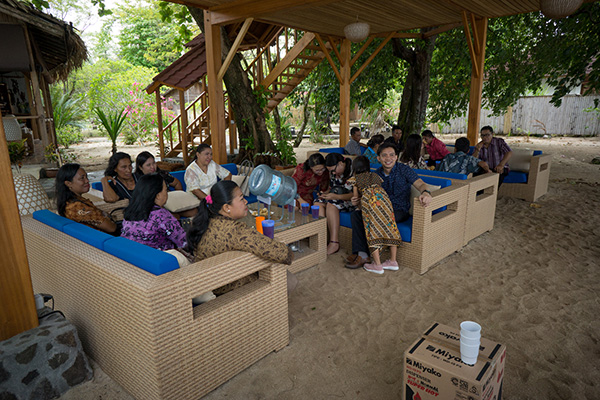 As the performances from the local bands have been so popular among guests, we ask them to perform much more frequently than we used to. As the five different neighbourhoods have their own band, we rotate which kolom performs so that everyone has a chance to play. With the money that they make from the performance, they buy something to improve or develop their neighbourhood.
We rotate these local bands with performances from the Siladen ladies choir — who often compete with other choirs from around North Sulawesi in competitions. We recently welcomed them so they could practice songs for an upcoming completion. The actual competition will take place in two weeks, and we will provide boats to take them to the mainland, as well as helping them to put together their uniforms.
Plastic Free Parties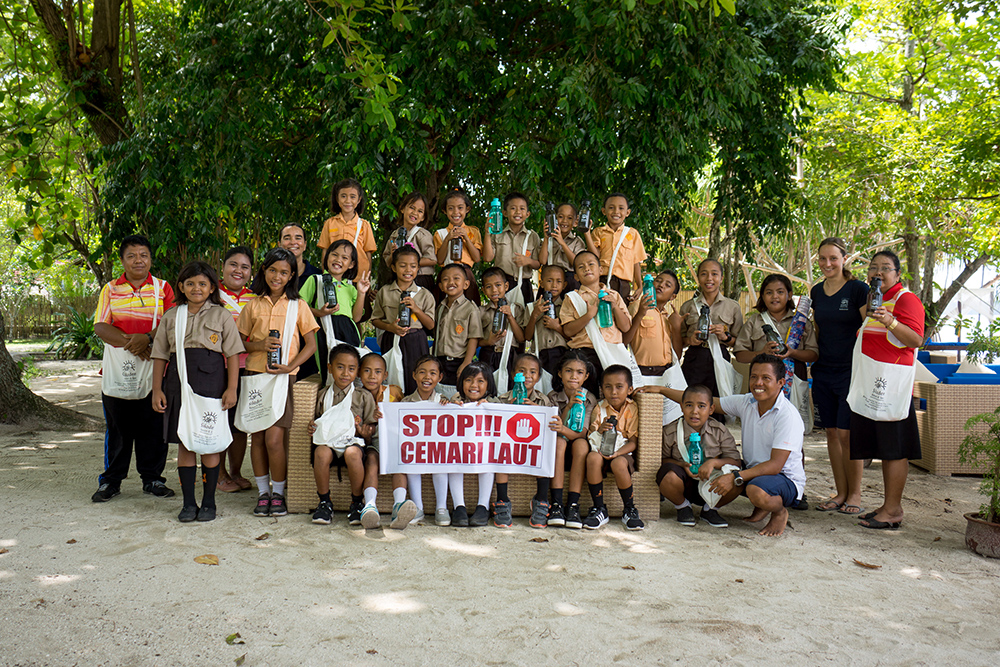 Over the past few years, we have been working closely with the village to improve the waste disposal and reduce the amount of garbage generated. Since 2015, we have installed bins throughout the village, and separate waste for recycling (which we take to Manado via boat).
We recently won an award for our efforts (Green Gold Award from the 'Indonesia Sustainable Tourism Awards 2019'), and with that award came a prize of 75,000 IDR. We have decided to use some of that prize money to provide water dispensers to each neighbourhood, and communal buildings such as the churches. We are also providing each neighbourhood with strong, reusable cups for their community parties. Every year there are many Christmas parties — and this year barely any single use plastic is being used. We will also use part of the money to invest in more garbage bins (and recycling bins) so people can properly separate and dispose of their waste.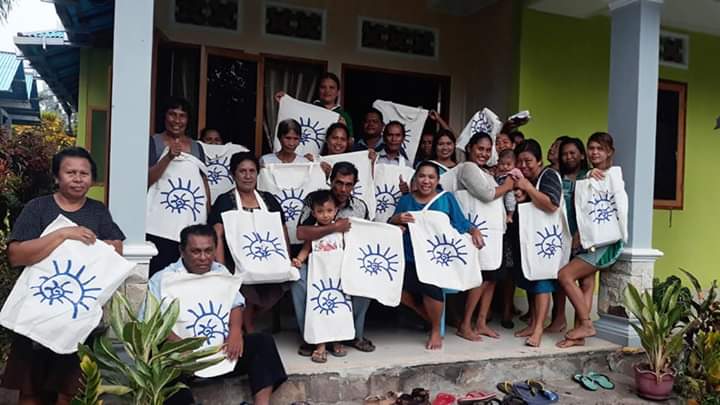 The pre-Christmas parties are still happening  on the island, and  with this prize money from the ISTA, as well as generous guest donations, we can ensure that these parties can be free of single use plastic.