Diving and snorkelling can be tiring, so when you spend a good portion of the day doing either of these activities, it is important that you have some good quality down time so you are prepared for the next day's adventure. We recently took a step back to look at our relaxation facilities around the resort, so we could see where we could improve.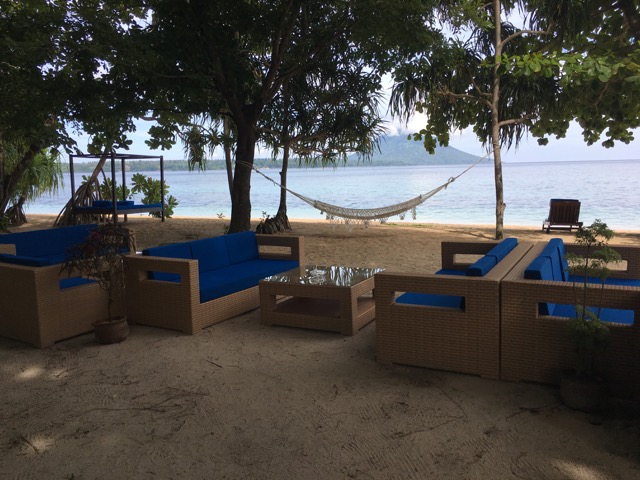 The Perfect Beach Experience: Hammocks, Cocktails, and Sunset Views
When you picture a beautiful white sandy beach, what do you see? Most people will imagine palm trees, the gentle sound of waves lapping the shore line, hammocks, and maybe a cold cocktail. We had already ticked most of those boxes, except the hammocks. We have now filled this void and installed a number of (extremely comfortable) hammocks along the beach in prime position to watch the sun setting over Bunaken Marine Park whilst enjoying an ice cold Passionfruit Mojito.
Revamping the Beach Lounge: Introducing Stylish Beach Sofas
The next thing we thought needed some improvement was the beach lounge area. This is, again, mostly used during sunset, however we did find all the chairs were filling up during our weekly band performance. Not only were they filling up before everyone got a chance to take a seat; they also weren't the most comfortable chairs in the world. We have now rectified the situation by importing beautiful beach sofas from Bali. Now there is more than enough room for everyone to enjoy!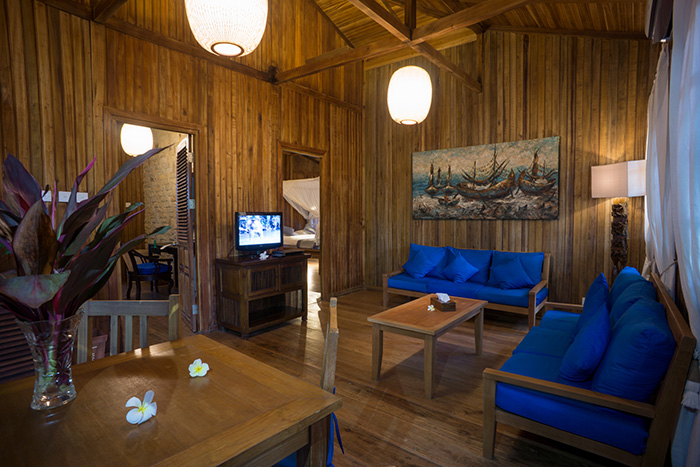 Introducing the New Garden Villas: Krisan and Alamanda
We have recently installed two new garden villas to the resort that go by the names 'Krisan' and 'Alamanda', These new rooms are actually slightly larger than our exisiting garden villas, so they are great for families looking to share a room. They are also the most central rooms we offer, being only metres from the spa, front office and by far the closest rooms to the dive centre. Apart from the slightly larger floor plan, the rest of the features are the same as you would expect from any of our rooms; open air Balinese style bathrooms, elegant décor and, of course, air conditioning.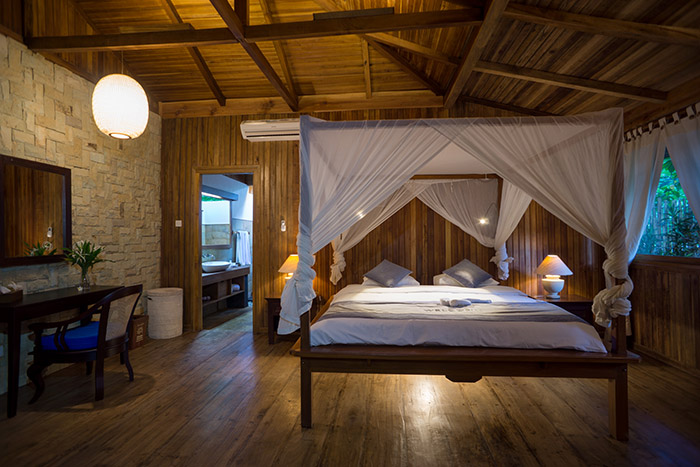 Central Convenience: Unveiling the Most Accessible Rooms
With the new rooms finished, and all the other beach and garden view villas refurbished over the last 12 months, there was only one room that was lagging behind a little; Nusa Indah, our always popular family villa. This double bedroomed family villa is extremely popular, and finding time to renovate it was proving difficult. Now it has had the same touch as the everywhere else; new bathrooms, new furniture, and more lighting. This room had a little more than a refurbish, we have actually redesigned the room, and now the second bedroom is larger than before. It is usually set up as one double room, and one twin (with a huge walk in cupboard) however it can be easily changed for both rooms to accommodate king size beds.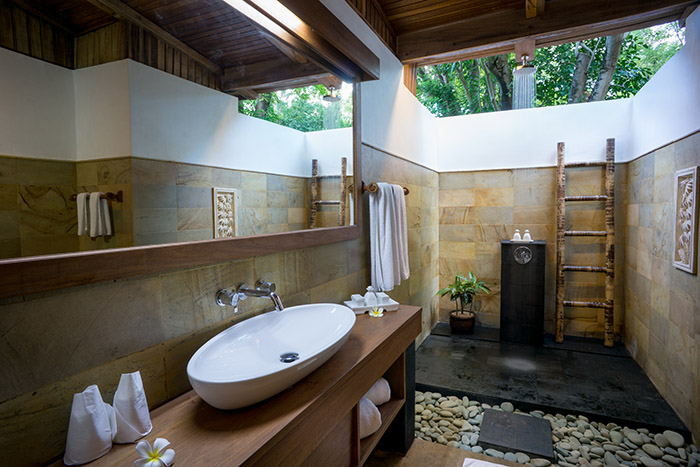 We are always wanting to improve the facilities we already offer, and with the room renovations complete, we are now looking to the future to see what we can crack on with next. We hope you will like all the new touches when you visit us next.