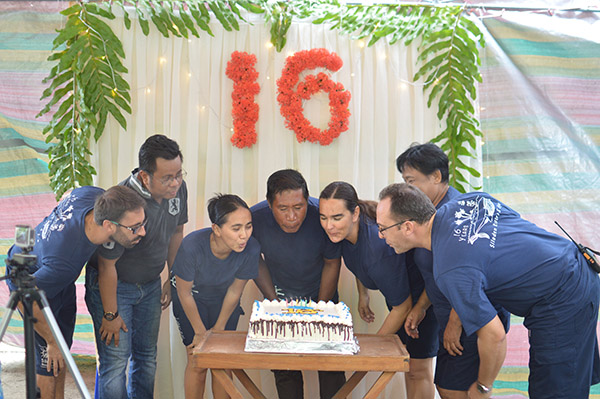 The 27th of January is a very special day for us. It was this day back in 2003 that we officially opened the doors of Siladen Resort & Spa and welcomed our very first guests, and now 16 years later we are still doing what we love the most – trying our very hardest to give each of our guests the vacation of their dreams.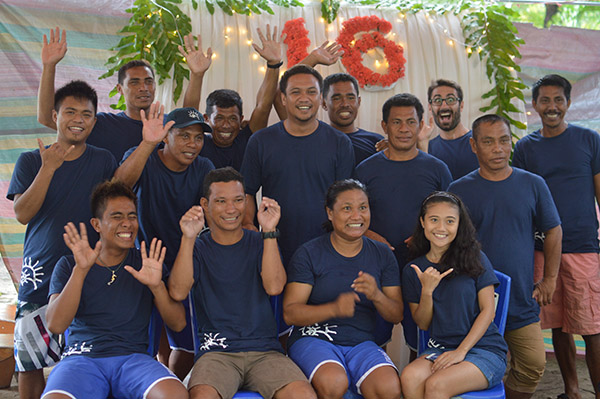 As none of this would have ever been possible without the hard work and dedication of our staff, each year we hold an anniversary party to let everyone unwind and relax a bit. This year the resort did not close for January as we managed to get most of our maintenance done throughout last year, so we held the party at the resort on a quiet day so everyone could join in with the fun.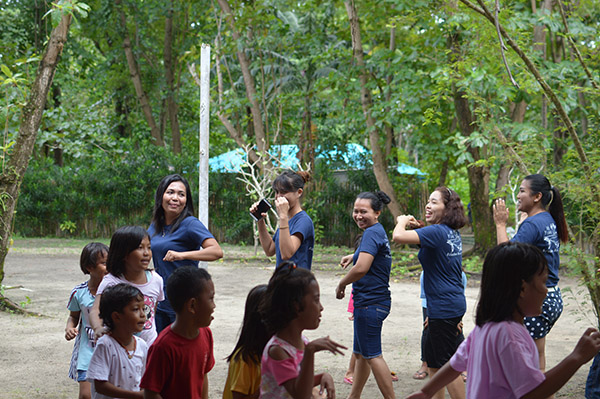 We always try to keep our staff parties as traditional as possible so our team can really feel comfortable and get into the party spirit – which meant the day started with a small service and prayers. The people of North Sulawesi love to sing, so next we held a singing competition between departments – and as we have so many good singers, trying to choose a winning department is practically impossible.
A large, traditional North Sulawesi lunch was served for all the staff and their families, before we brought out Siladen's 16th birthday cake. Once the candles were blown out and everyone had had their lunch, it was time to enjoy the afternoon with traditional island party games.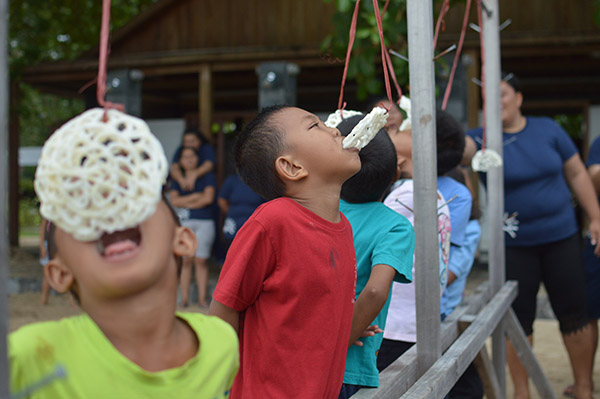 There were games for adults and children to enjoy. One particularly entertaining local game is where we would hang watermelons coated in melted chocolate and studded with coins from a branch, and the competitors would have to remove the coins with their mouth (don't worry, the coins were cleaned thoroughly beforehand). As you can imagine, removing the coins is quite difficult, and each players face would become absolutely coated in chocolate. There is also a children's variation of this, where the children would have their hands tied behind their back and they would need to eat a hanging cookie – it is actually a lot more difficult than it sounds. Other games included well-known classics such as charades and sack races.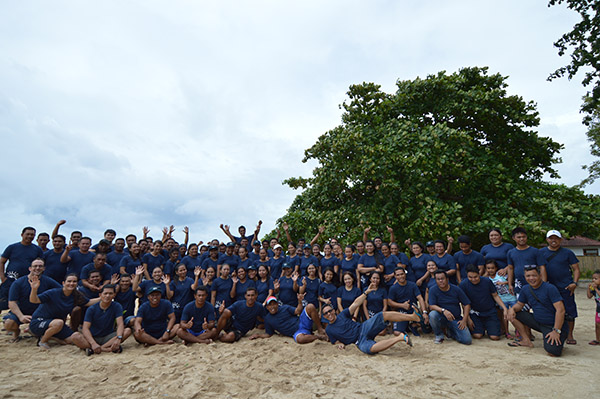 Overall, the day was a lot of fun, and it's always nice to enjoy spending time with the staff in more of a social setting rather than a work setting. We would like to thank our staff for all of their hard work and dedication over these past 16 years, and we can't wait to celebrate our 17th birthday with them all next year too. Here's too a fantastic 2019!