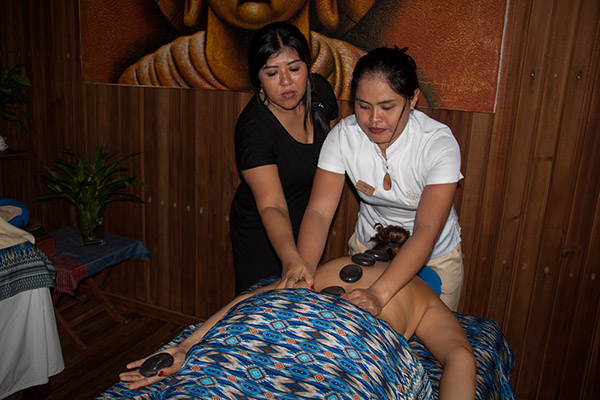 Consistency is very important to us at Siladen Resort & Spa. That is why we are constantly training our staff, whether it is training our restaurant staff on how to correctly pour wine, or testing our dive guides on their knowledge of the marine species found throughout Bunaken Marine Park.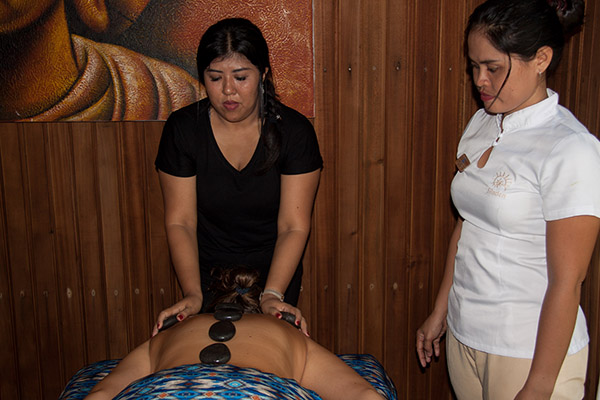 The island of Bali is world famous for its massages and spa treatments. Recently, we had Dewi – a Balinese professional masseuse trainer- come to stay with us and help us training all of our spa staff. Dewi has made a career out of massage training, and her extensive knowledge has seen her travel throughout not only Indonesia, but far around the world.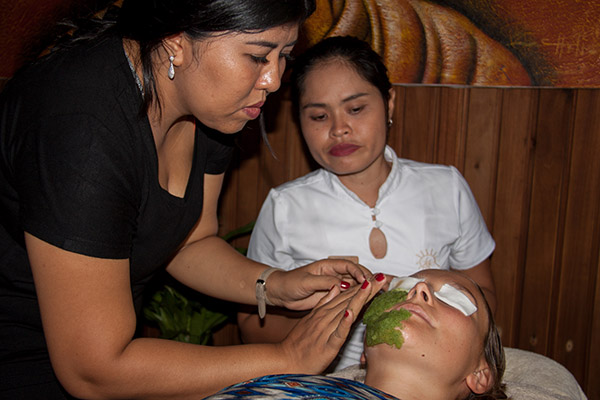 While she was here, she trained our staff in staple treatments such as foot reflexology, Balinese massage, facials, and manicure/pedicures. She had stayed with us previously and had already trained our staff for these treatments, but it is important that our staff keep these skills to a top level.
Next time you visit us, why not try one of our spa treatments. There is no better way to relax after a hard day of diving or snorkelling.