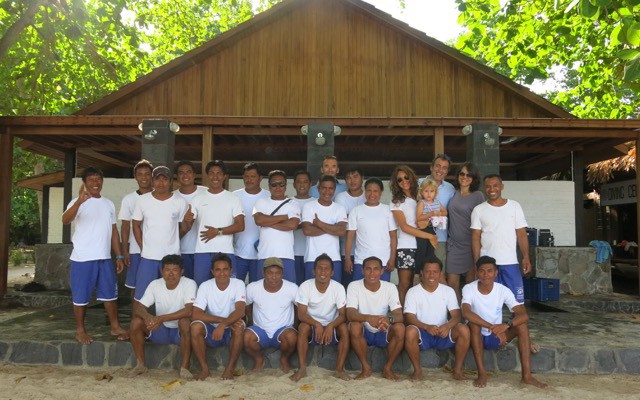 This week we say goodbye to Stefan and Valentina that worked with us for 3 years at the Diving Center. We thank them for the hard work and wish them luck for their future projects.
"After 3 amazing years on Siladen,​ and working with a incredible team and meeting many wonderful and interesting guest we want to say goodbye to all our guests, friends and staff 🙂 " Stefan and Valentina.
We'll introduce the new team soon but rest assure all our experienced dive guides are still here to guide you on your next visit. We are very fortunate to have such an experienced team.