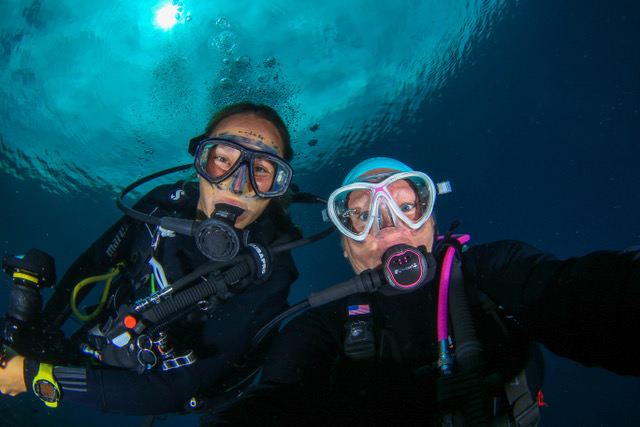 Lisa Collins from INON UK has visited us again to train our new dive centre managers, Romina and Galen INON's Level One Underwater Photography Instructors Course and the Level Two Creative Lighting Instructors course, to enable Siladen Resort and Spa to become a fully qualified dive centre able to teach this comprehensive course.
Over five days, Lisa has taught and demonstrated, both in the classroom and underwater, the techniques needed to take consistently good photos in clear water. From topics such as the basics understanding of cameras, understanding apertures, shutter speed and ISO, natural lighting, artificial lighting and composition, to the more advanced techniques needed for creative lighting – slow shutter speeds, flash aiming, half and half shots, snell's window, constant light, off camera lighting, snooting and painting with light.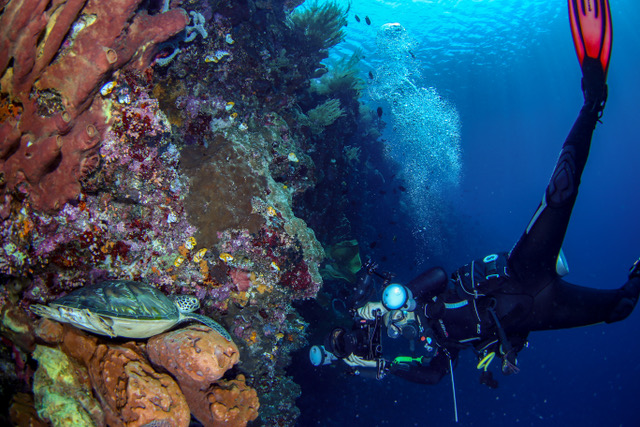 With such an abundance of healthy reefs and marine life, the content of the course is perfectly suited to the conditions around Siladen.
Romina and Galen are now fully qualified and excited to start teaching the courses to guests, who would like to either learn underwater photography, improve their techniques, or try something creative.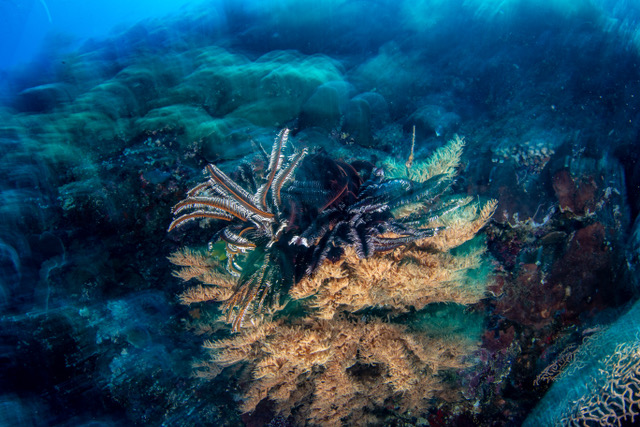 Lisa will be back at the end of May 2019 to run an INON UK Underwater Photography workshop   for those who would like to spend 8 days learning and practising to improve their underwater photography over the duration of the workshop. Bunaken Marine Park couldn't be better for learning to shoot with the sun, close focus wide angle, flash aiming, different macro techniques and many more subjects. With this small group workshop, Lisa will be able to provide more personalised training, both on land and underwater. No matter what your level, you will be sure to improve your underwater photography with Lisa's workshop.