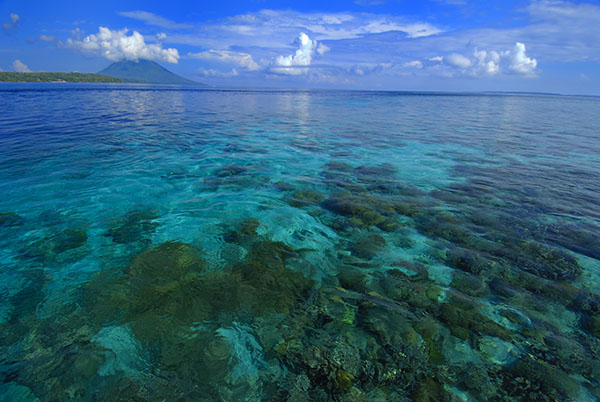 Every year, the 8th of June is celebrated around the globe as World Oceans Day. Originally proposed in Canada in 1992, the idea quickly spread to other nations who were seeing rapidly increasing levels of coastal environmental pollution and destruction.  Due to increased pressure from many ocean fringed countries, in 2009 the United Nations first recognised the unofficial day, and over 200 fund and awareness raising events took place around the world. Fast forward a few years to 2017, and World Oceans Day saw more than 1,000 events taking place in 118 countries, and social media giants Twitter and Facebook received nearly 2.8 billion impressions for #WorldOceansDay.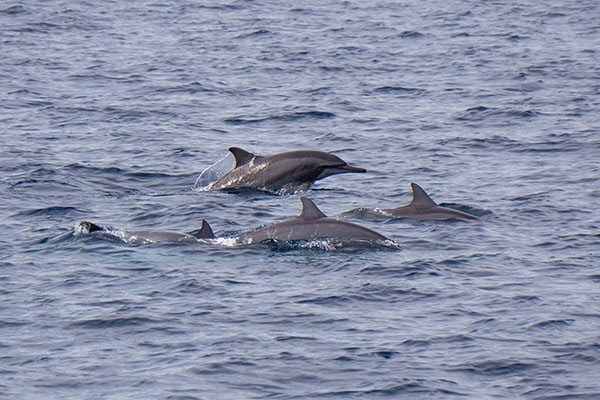 This year, World Oceans Day's theme will be "Clean Our Ocean", focusing on one of the biggest threats facing not only the ocean, but the Earth as a whole.
Being a developing archipelagic nation, it is no secret that Indonesia is facing some serious issues when it comes to coastal destruction, over fishing, and ocean pollution. Hundreds of photos and videos of divers swimming through a sea of plastic have gone viral on various social media platforms, and thousands of divers and snorkellers have been quick to share their own experiences. At the right (or wrong) time of year, Bunaken Marine Park also deals with its fair share of plastic pollution.
Around North Sulawesi, many dive operators are working as hard as they can to help relieve the problem by conducting regular clean up dives and daily beach cleans. Although this helps, it will never fix the main issue: Indonesia's love for single use plastic, and a serious lack in proper waste disposal and recycling facilities.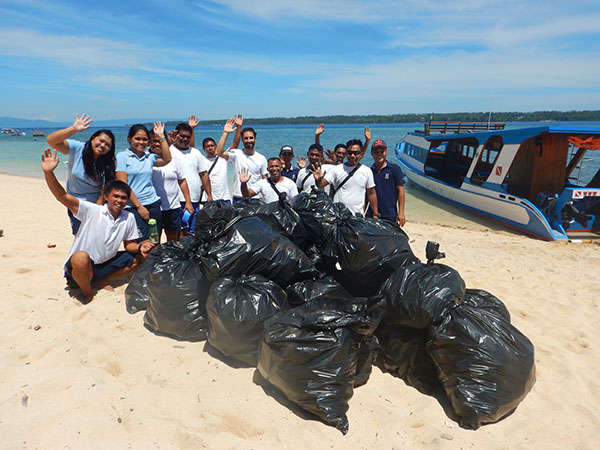 The government has taken steps in the past to reduce plastic usage. In 2016, the government imposed a tax of 200 IDR/bag throughout 23 of the largest cities – Manado included – however this tax has been largely ignored by many of the larger retailers, and completely ignored by the smaller ones. In 2017, a new plan was proposed – impose a 1,000 IDR tax on plastic producers for every kilogram of single use plastic bags that are produced. While this will help gain the government a bit of extra tax money, it does not address the core issue.
Indonesia's single use plastic obsession only has one real solution – education. The people who feel the worst effects of plastic pollution live on Siladen, Bunaken, or any of Indonesia's 17,000 plus similar small islands. The communities who rely on the ocean as a source of food and income.
On Siladen, the difference over the past few years has been enormous. Only four years ago, if you walked through the Siladen kampung (village) you would see litter everywhere. Today, very little litter can be seen in the kampung, and such a change can only be attributed to education. Those in their 30s and above have seen an exponential rise in the amount of litter washing up, and have been teaching their children about using the bins provided and not simply throwing waste into the ocean. The same can be seen on Bunaken, Manado Tua, and any other island that relies on fishing or tourism.
Like many of the other dive resorts and operators throughout North Sulawesi, at Siladen Resort & Spa we will be conducting our own events for World Oceans Day. On Sunday, when the village gathers for church, Teddy will be screening a movie titled "Plastic Ocean" (with Indonesian subtitles) which, as the name implies, is about the effects of ocean debris and pollution. After the movie has finished, he will help explain the movie to the children who might need a full translation, and he will be open for any questions and answers anyone might have. We will also be showing the movie to all staff members of the resort too. Throughout the whole week we will also be conducting continuous beach clean ups around the island, which anybody is more than welcome to join.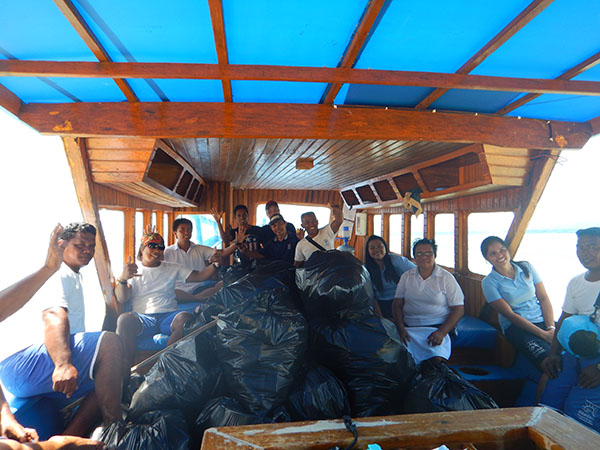 Communities like Siladen and Bunaken heavily rely on tourism for income, and the majority of visitors come from Europe or North America. Many tourists are shocked to see the amount of plastic pollution that the area can receive, however many do not realise that they can inadvertently make the situation worse.
How to Help. 
We have put together a few recommendations for reducing your environmental impact when you next visit us, or any other similar location.
– Please do not leave any plastic here when you leave. Most people travel with their own sunscreen, shower gel, toothpaste etc. If you brought any of these items with you, we urge you to take them away with you. If you wish to leave any leftovers with any of our staff members or Siladen residents, please only do so if the bottle is full or nearly full. Please take all empty bottles with you to be disposed of or recycled properly. If you had room for it in your bag on the way here, you should have room when you leave.
– Please do not leave any batteries here, full or empty. Over the past few years, we have been switching to only rechargeable batteries in the dive centre, and we are still trying to dispose of the older ones by taking them abroad (where they can be properly disposed) when a staff member goes on holiday. Should a battery make its way into landfill, the chemicals will leak over time and pollute the groundwater. If they make their way into the ocean, the corrosive liquids and dissolved metals can have a very serious effect on aquatic life.
– If you join one of our excursions and decide to do a bit of shopping, please politely refuse any plastic bags from the vendors. They will try to give you one for almost every item you buy. If you do take them, please take them away with you when you leave Indonesia.
– If you see a plastic bag washed up on the beach, please pick it up. We have staff patrol the island and clean the beaches daily, but if you see anything that gets missed, or turns up between cleaning shifts, please help us by taking it to a bin or reporting it to a member of staff from the reception so we can send somebody to remove it.
The Tide is Turning. 
With days like World Oceans Day bringing such issues into the spotlight, the world is starting to take plastic pollution very seriously. Only fifteen years ago, Europe was producing massive amounts of plastic waste, but today, in most EU countries you cannot get bags without paying for them, and that has had a bigger impact than anyone ever thought possible. Now some European nations are discussing banning single use cups and straws, and the demand for glass milk and drinking bottles is on the rise.
The movement has swept across parts of North America, Africa (where a number of countries have outright banned single use plastic bags), and Asia. China have banned lightweight plastic bags, and although their usage is still common among street vendors, China has seen between a 60-80% drop in single use plastic bag usage among retailers.
Being one of the worlds heaviest plastic polluters, the Indonesian government does appear to be making steps in the right direction. Earlier this year, the government announced it is redoubling its efforts to reduce marine debris by 70% by the year 2025.
It seems that in Indonesia, North Sulawesi is leading the fight against ocean debris. During the 2018 Celebrate the Sea Ceremony – which took place in Manado-, the governor of North Sulawesi, Pak Olly Dondokambey, declared that he intends to implement a blanket ban on single use plastics and the sale of shark fin throughout Manado and the wider area– decelerations that were supported by the Environment Minister and the Fisheries Minister. These bold decelerations make North Sulawesi the only province in Indonesia that are taking a fighting stance against some of the major environmental issues Indonesia is facing, and no doubt there will be a swell of support from coastal and island communities throughout the region and beyond.
At Siladen Resort & Spa, we are committed to reducing our waste and improving our waste management. Over the past few years, we have removed all single use plastic bottles, opting instead for larger, refillable ones. We have stopped using plastic straws, and instead we have changed to glass straws that can reused over and over again. Our boutique does not provide plastic bags, and we request from our suppliers that nothing is unnecessarily sent in plastic. Still, we want to do more, and we are always looking for ways to improve. If you can think of any ways we could reduce our plastic usage, we would love to hear from you.