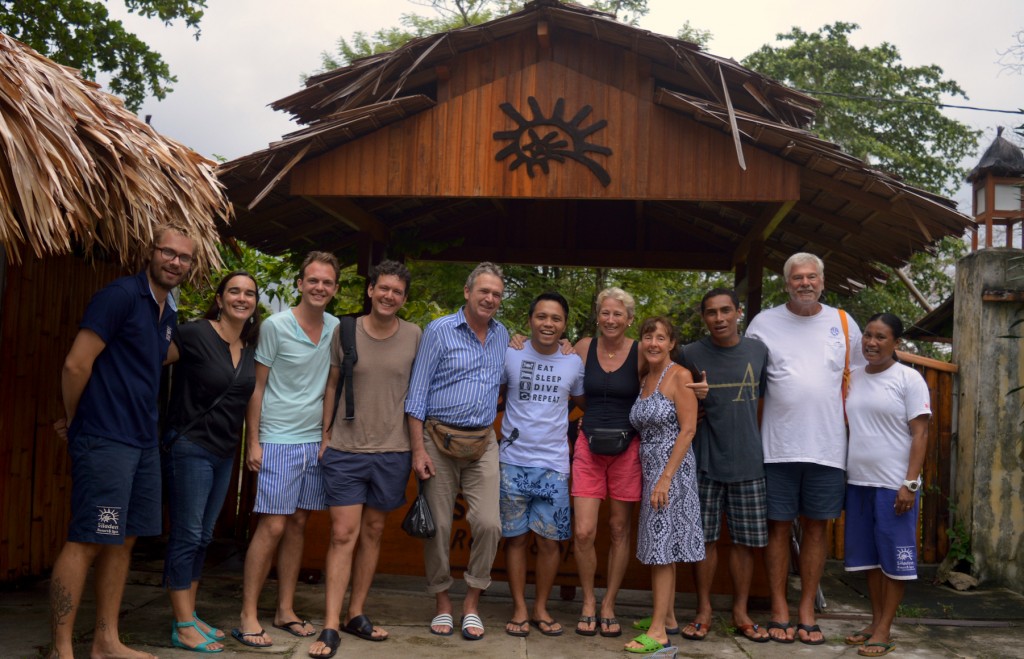 John & Tia, from California have been visiting us regularly for a few years now, and have already booked their next two visits for this year! Each time they stay with us they get their favourite beach villa, their favourite dive guide and we try to provide Tia with as much of her favourite fruit as possible (which is passion fruit, by the way). We understand that our repeat guests come back for a reason, so we will always try our very hardest to provide them with everything that made all their previous experiences so positive. As California is practically on the other side of the world to Sulawesi, John & Tia always combine their visits to Siladen with other fabulous dive spots in Indonesia, such as Raja Ampat, Wakatobi or Lembeh.
This time they stayed with us for nearly 3 weeks, however the last week has been especially amazing, even by the already high standards of Bunaken Marine Park. We have had numerous underwater encounters with the usual suspects such as green and hawksbill turtles, eagle rays and black and white tip reef sharks. If that is not amazing enough, John and Tia, with their dive guide Danni, were lucky enough to spot a Mola Mola (ocean sunfish) at one of our favourite wall dives, Mandolin. These gentle giants are not especially rare, however they are a pelagic species, and rarely come close to the walls, therefore very rarely get spotted whilst diving here.

Not only has the diving been amazing, so has the surface time spent on the boat. There are many different species of cetaceans found in the North Sulawesi waters, but for this last week it seemed they were all hanging around Bunaken! One day, during our surface interval a pod of roughly 25 pilot whales passed the boat, and stayed along side us for nearly 5 minutes. A few days after that a large pod of around 100 long nosed spinner dolphins followed the boat while we were heading back to the resort, and another day we encountered a small pod of bottlenose dolphins whilst traveling to our first morning dive site. There has been no shortage of marine action this week!
Great diving doesn't necessarily make a great dive vacation. Time out of the water is equally important as time spent in the water; so good company goes a long way to make your vacation top notch. During this stay, John & Tia were fortunate enough to share the resort with Herman & Cecile and Reto & Alex. They all got on so well that all lunches and dinners were spent in each other's company, and they even named themselves the 'Boat 12' group, usually meeting in the lounge bar before dinner for a game of dominos.
Check out this video filmed by John & Ana that documents some of the weeks fantastic events!
Another Amazing Week in Paradise from Siladen Resort & Spa VIDEOS on Vimeo.
Thank you John & Tia, Herman & Cecile, Reto & Alex for your support and friendship. We look forward to your return.