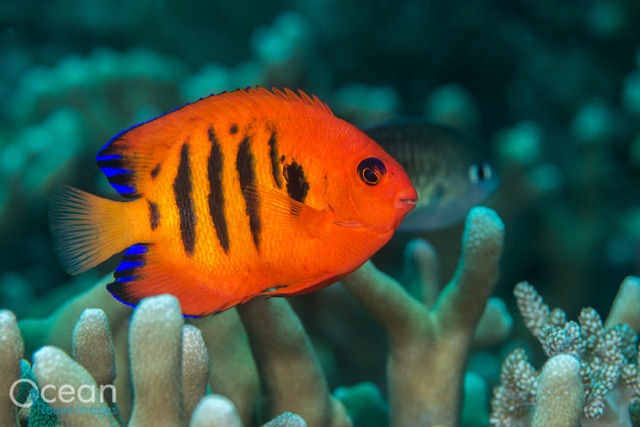 The Mysterious Depths: Unraveling the Secrets of the Oceans
I always find it amazing how much there is that we still don't know about the oceans.  It's become rather a cliché that we know more about the surface of the moon than we do about the deep oceans of our own planet.  It's not only the deep seas that we are yet to fully understand, coral reefs are only gradually giving up their secrets too.
A Colorful Encounter: The Fascinating Flame Angelfish
Diving just a couple of days ago on Siladen Resort's house reef I saw a rather splendid fish.  Bright scarlet red in colour with black bands, the flame angelfish is absolutely breath-taking.  As we drifted over the rich corals in only eight metres depth,  I spotted the fish hunting around some branching corals.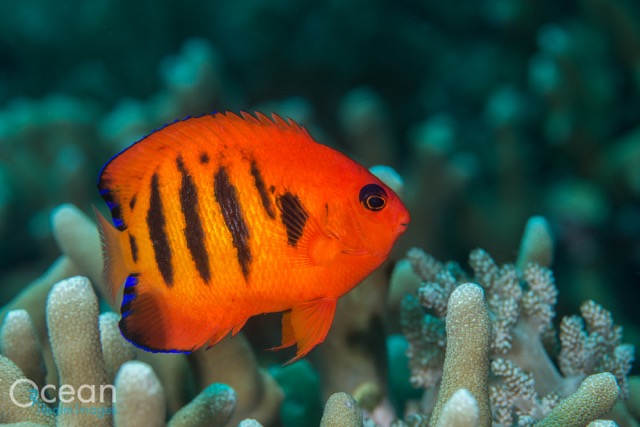 Surprising Sightings: Flame Angelfish Beyond Their Geographic Range
I have only seen these fish a couple of times, but they are instantly recognisable.  I last saw them in the Solomon Islands and Indonesia isn't considered part of their geographic range.  Their stronghold is the oceanic islands of the Pacific and particularly Hawaii.  It now seems that they can sometimes be found as far east as North Sulawesi.  Sighting this fish in the regularly dived waters of the Bunaken National Park just shows how little there remains to discover about even our shallow seas.
Siladen Resort: An Enchanting Stay and Incredible Underwater Exploration
I have really enjoyed my stay at Siladen Resort.  The resort itself is fantastic, and the staff have been absolutely charming and friendly.  I must also thank my brilliant guide, Robby, who has been a great buddy to explore the area's underwater bounty.
Richard Smith: Championing Marine Life Photography and Conservation
Richard Smith, a British underwater photographer and writer, aspires to promote an appreciation for the ocean's inhabitants and raise awareness of marine conservation issues through his images.  A marine biologist by training, Richard's pioneering research on the biology and conservation of pygmy seahorses, led to the first PhD on these enigmatic fishes.  Over the past decade, Richard's photographs and marine life focused features have appeared in a wide variety of publications around the world. Richard leads marine life expeditions where the aim is for participants to get more from their diving and photography by learning about the marine environment: www.OceanRealmImages.com