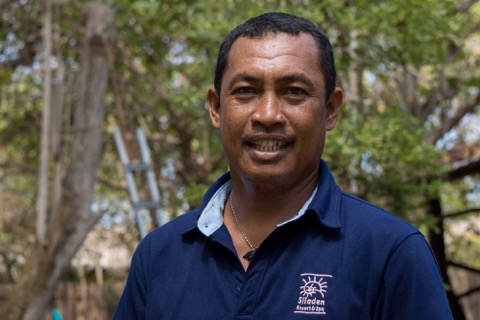 Although Bunaken Marine Park is not particularly remote, being on a small island, we are isolated from the infrastructure and services that are available on the Sulawesi mainland, so whenever a problem presents itself, we need to be able to fix it ourselves. This is where our amazing engineering department comes in. They can build new furniture, renovate the guest rooms and public spaces throughout the resort, and most importantly, fix things when they are not working as they should be!
Although you may have never met him, Pak Jefri is the head of our engineering department, and he is one of our longest serving team members.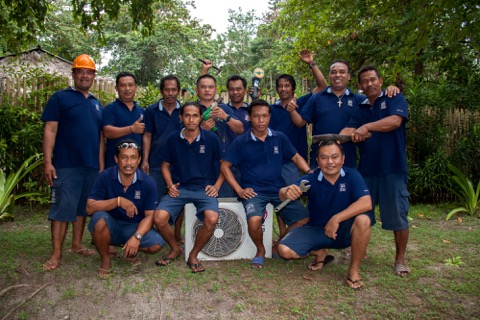 Pak Jefri has been working at Siladen Resort & Spa since 2001 –before the resort even opened. He was a part of the original construction crew, and his dedication to the project and his skills led him to join the engineering department when the resort officially opened. His initial expertise lay in plumbing, however over the years he continually improved his knowledge, learning skills such as construction, electric instillations, and fixing electronic devices. His continued professional development led him to become the head of the engineering department in 2016.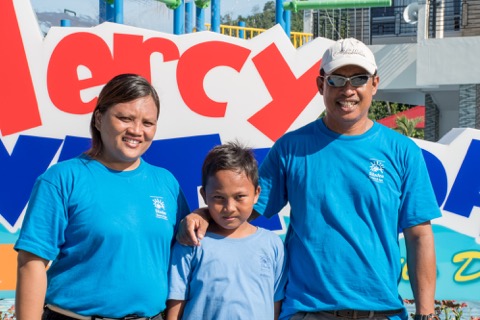 Originally from Siladen, Pak Jerfi is married to one of our housekeeping staff, Anny, and together they have two children; a daughter who is in junior high school, and a son who is in elementary school. He is very active in the local community and the Siladen church, offering his technician expertise to whoever needs his help.
Since he was young, Pak Jerfi has always been into sport, and used to be a striker on the Siladen Football Club, competing in football competitions throughout the Minahasa region, and winning some of these tournaments. Aside from playing football, he also loves to play tennis, badminton, table tennis and volleyball. Basically anything that keeps him active and fit.
Although Pak Jefri loves sport, his real passion lies in fishing, which he spends much of his free time doing. His heritage can be traced back to Siladen for many generations, and fishing has always been an important part of his life – as it is for many people whose families have lived on the islands for many generations. He has his own boat, which he will frequently take out after work, and on his days off, he often heads far out to one of the bamboo houses to look for larger pelagic species with his father or his brothers.
"Like my father before me, I was born and raised on Siladen, so I have strong fisherman blood running through my veins. I love the ocean, as it helps provide for me and my family. It is one of the reasons why I love to live on Siladen"
Pak Jefri