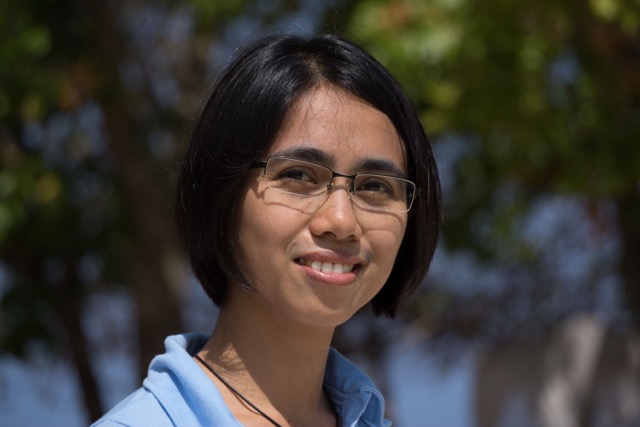 Today, we are going to celebrate one of our longest serving members of staff, our operations manager, Riri. If you have been visiting Siladen Resort & Spa for many years, you will probably know Riri very well, as she loves chatting with guests and making new friends.
Riri originally comes from a village called Tompaso Dua, which can be found in the beautiful Minahasa Highland region of North Sulawesi, around an hour's drive from Manado. The village actually has an unusual claim to fame – It is home to the world's biggest trombone, longest traditionally weaved fabric, and largest playable xylophone as confirmed by Guinness World Records.
Her journey with Siladen Resort & Spa began in December 2002, when she moved to Siladen to work as a receptionist in what was then a new and upcoming dive resort in Bunaken Marine Park. She has been with us since the beginning, and her continued hard work and loyalty has earned her promotions from receptionist, to front office supervisor, and now operations manager. Over the years, she has made countless new friends – staff and guests alike – and considers the team at Siladen Resort & Spa to be like her second family.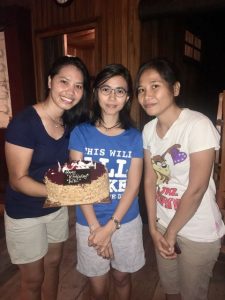 Being the operations manager, Riri now spends a lot more time behind the scenes than she used to, making sure that everything is running as it should be, and if it isn't, she is always quick in finding a solution. Another important part of her position is to be a bridge between the local community and the resort – finding out what issues the village may be having, and how we can help fix those issues.
Although already spending years working at a dive resort, Riri didn't start diving until 2009, after she had seen enough amazing pictures and videos from guests to convince her to "take the plunge". She is now a certified Open Water Diver and enjoys the occasional easy going dive. She doesn't have any favourite dive sites, but she likes her diving to be slow and relaxing, and her favourite things to see underwater are macro critters and small fish – especially anemone fish and Dascyllus.
"To enjoy your life, you need to feel alive, and you must keep trying to find new ways to feel and be better. That is what makes me feel alive.
Riri
Aside from being a hard worker, Riri is also a family person. She is married, and she and her husband live together in a beautiful house close to the resort. She also has a beautiful teenage daughter who attends school away from Siladen. Although Riri doesn't have any particular hobbies, she keeps busy outside of work hours by participating in many village activities, and she is very active in the local church and community.