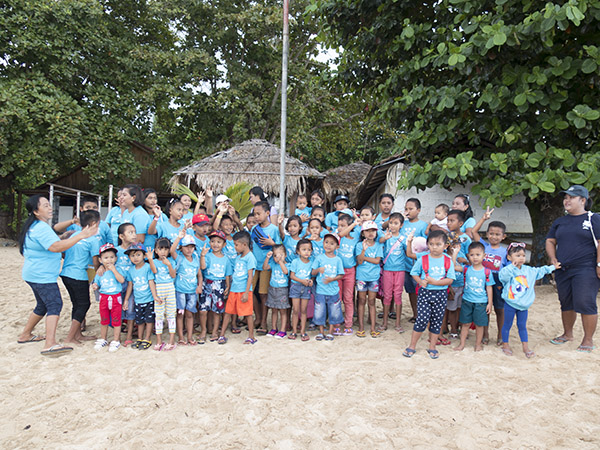 Since Siladen Resort & Spa opened its doors back in 2003, we have been working closely with the residents of the kampung (village) to help further develop the community. Over the years, we have provided building materials for the school, and with the help of many of our generous guests, we have been able to provide the children with learning materials. Other long term projects have included rubbish collection and offering electricity for a few hours per day.
Animal Welfare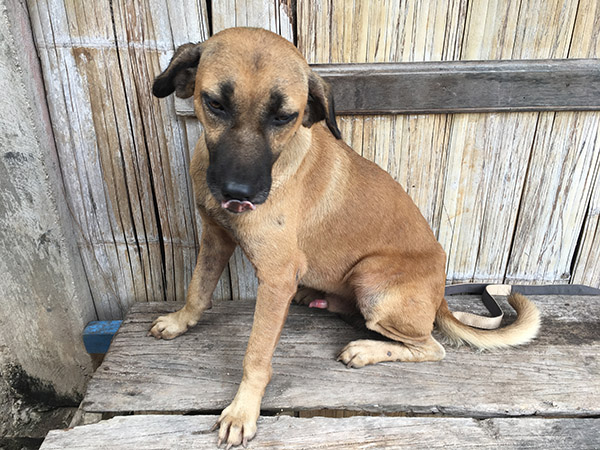 More recently, we have been focussing on controlling and protecting the animal population on Siladen, as without intervention they will breed extremely fast and become an issue for the residents of the kampung. Disease often runs rampant between dogs in tropical locations such as Siladen, so we feel obliged to vaccinate them so they don't needlessly suffer.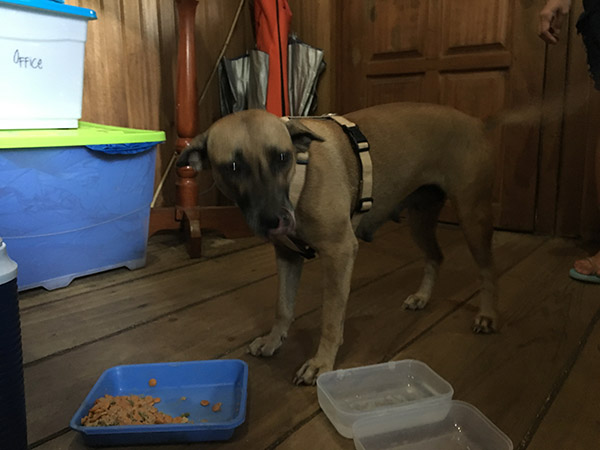 Over the past few years, we have organised a vet from Manado to visit Siladen so she can neuter any stray male dogs, as well as any male dogs that have an owner (should the owner wish them to be neutered, of course). She will also provide dogs and cats with anti worming medication, vaccinations and other small treatments.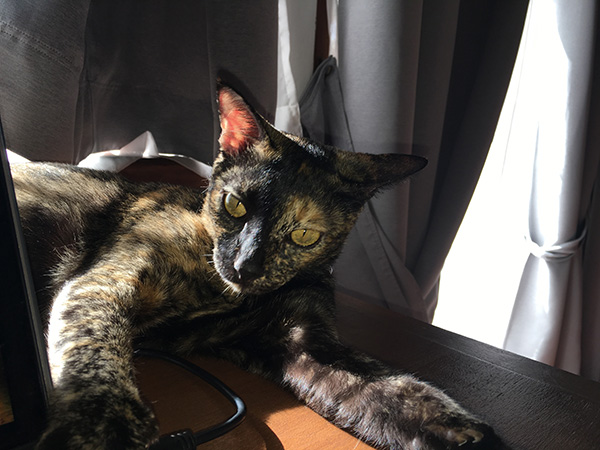 She has just last week visited us, and on this trip she neutered ten dogs, and vaccinated and de-wormed a total of 30 animals.  The vet has also taken a young female to be spayed in Manado at her clinic. We have asked her to come back in June, as there were some puppies that were still too young for the procedures.
Plastic Pollution
Across Indonesia (and much of south east Asia), there is a serious issue with plastic pollution. At certain times of the year, storms and high tides can completely cover the beach with bottles, wrappers, straws, and single use bags.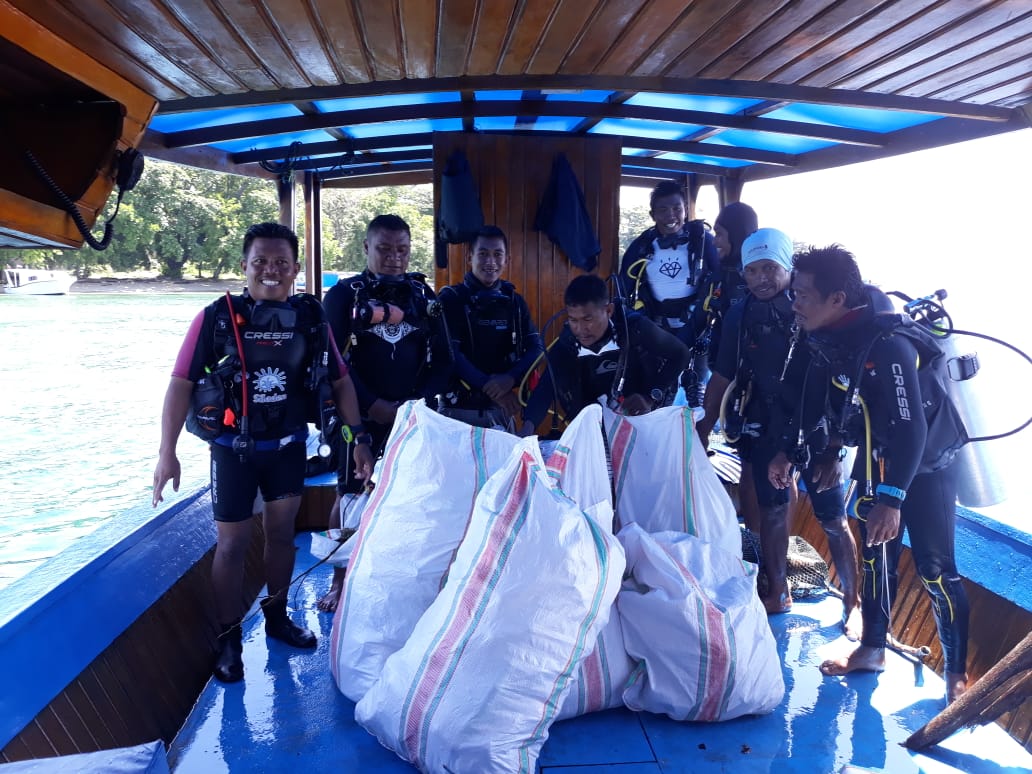 Together with another resort based on Siladen, Kuda Laut, we organise regular beach clean-ups and underwater clean-up dives. We were fortunate over this rainy season just passed as there was less plastic washing up than normal.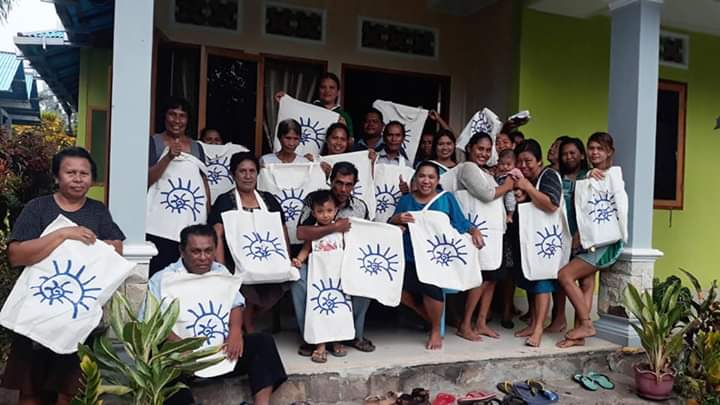 Teddy, one of our dive centre managers, gives regular presentations to the local community about the impact of plastic pollution. Just this week he gave a presentation in the church about the harm that single use plastic can cause. Each family was also given a strong canvas bag so they could avoid always taking single use ones. We have handed these out before, and we are happy to see they are still being used when the villagers go shopping in Manado.
Ocean Awareness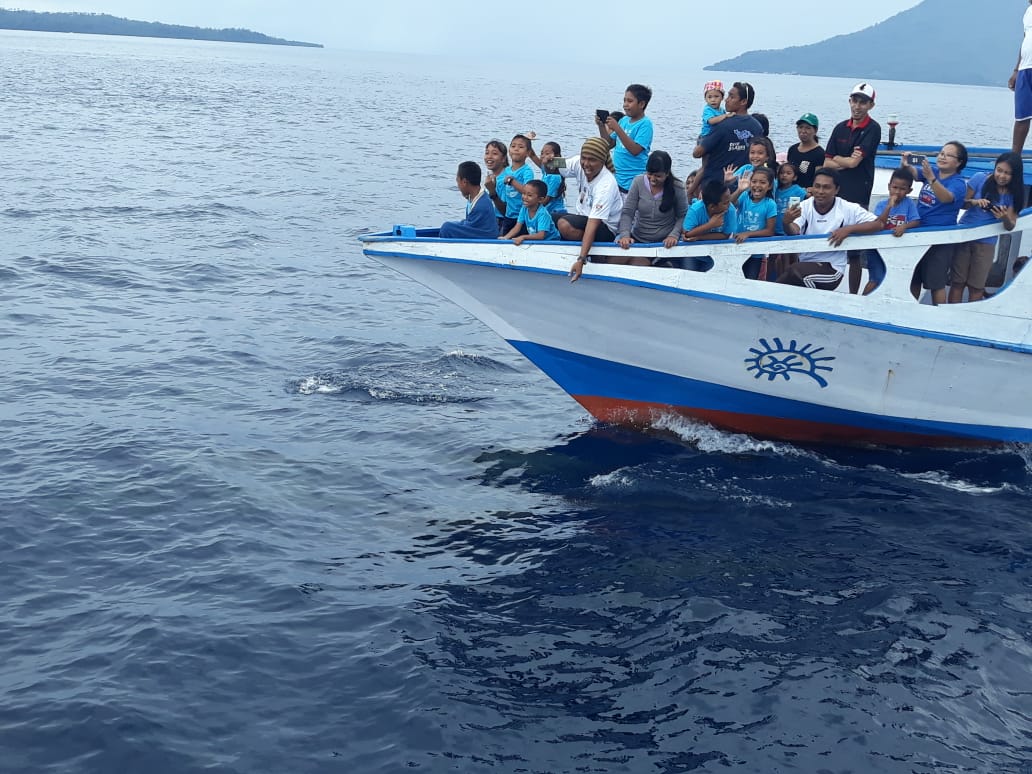 For the residents of Bunaken Marine Park and other communities around North Sulawesi, the ocean has been a hugely important part of their lives. They grew up around the water, and they have a deep affinity for the animals that live on the reef and in the open sea.
The children of today will play a key role in protecting the ocean and its inhabitants in the near future. We regularly try to introduce them to the amazing life that lives just on their door step, and explain how important it is to protect them.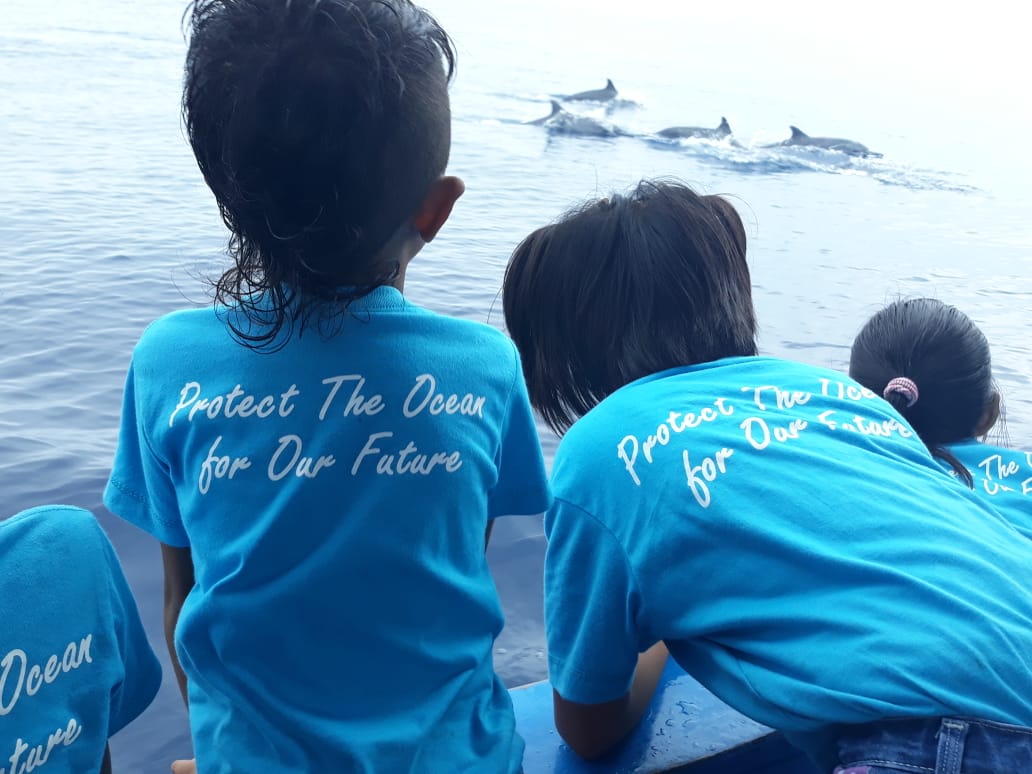 Teddy often spends time with the children, giving them presentations in about why they shouldn't touch or harass the marine life, or why they should avoid damaging the corals.
We thought that the best way to get the kids excited about protecting the ocean is to show them first hand how beautiful the marine life is, so we organised for every child living on Siladen to join one of our dolphin tours, around Bunaken.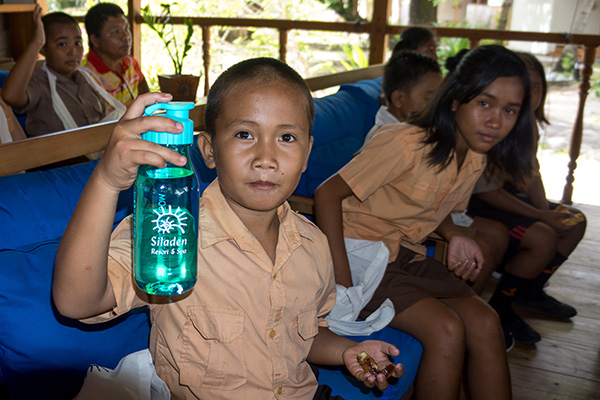 They all seemed to absolutely love it. We're very happy that they had such a good time, and it was great to see that almost all of them were carrying the canvas bags and reusable water bottles we handed out last year — Teddy's presentations about single use plastic are clearly working.
Further Commitments
If you would like to see a full list of our ongoing social commitments, please head to the social responsibility page on our website.
We are always looking for new ideas on how we can continues working with and developing the community. If you have any ideas for future projects or would like to make a donation, please reach out to us via email or Facebook. We are always happy to hear from you.